6 Nov 2020
Giants sign James Cunningham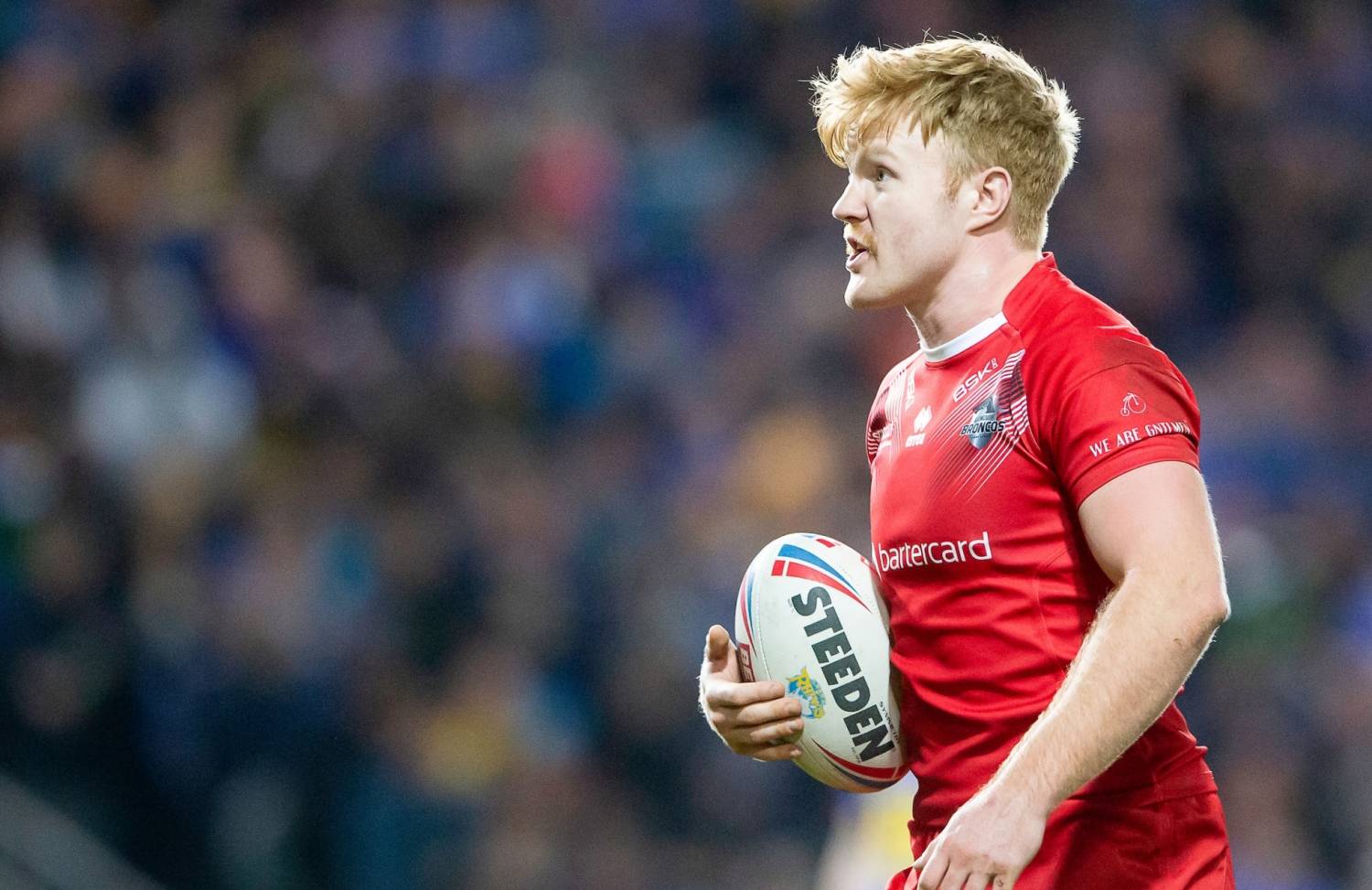 Huddersfield Giants have signed 26-year-old hooker & scrum-half James Cunningham
Huddersfield Giants have signed England Knights hooker on a two-year deal. The former London Broncos hooker spent last season at Toronto and in July 2018 was selected for the England Knights training and performance squad.
"When [Huddersfield] first expressed an interest it felt nice," James Cunningham said.
"It's a good club and I'm really happy, but I also kind of feel bad that I've got a new team when a lot of my team-mates haven't. I've felt guilty that I'm sorted and the rest are in limbo.
"I've been down a couple of weeks and the facilities are second to none. We've got a really good squad with exciting youngsters. By keeping hold of them we can start pushing for the play-offs. I just want to get in there and play behind some of the big lads."
"I've picked up a few injuries now as I'm not as young. But as I've got older I've reined back the explosive side and weighed up my options more, but I'd like to pick back up that side to my game.
"That will come with just a string of games. First of all I need to be selected."
Giants Managing Director, Richard Thewlis said: "It feels appropriate now to get this news out formally after a degree of speculation for quite some time. James agreed to join the club some time back having obtained permission to do so from the Wolfpack but we'd agreed to keep the matter confidential for a couple of reasons"
"Firstly to assist the Wolfpack in finding new owners as a perceived exit of players would have back then been poor publicity and made a difficult process in attracting new owners even more so and secondly because James is owed considerable monies by the club which he had hoped would have been honoured by any new owner.
"That is not going to be the case if the Livolsi led bid goes forward with its ownership proposal and therefore James will have to either hope for a new owner of the Wolfpack other than the one we heard from last week or pursue the previous owner for monies which was the route Mr Livolsi said the players and staff who would not be at the club next year were his bid successful and were owed monies would have to take.
"James will start pre-season with us in Mid December and fits the criteria for us of being a hungry young talented rugby league hooker who has already got experience at England Knights level and BetFred Super League."