18 Dec 2020
Giants add Samoan superstar to the ranks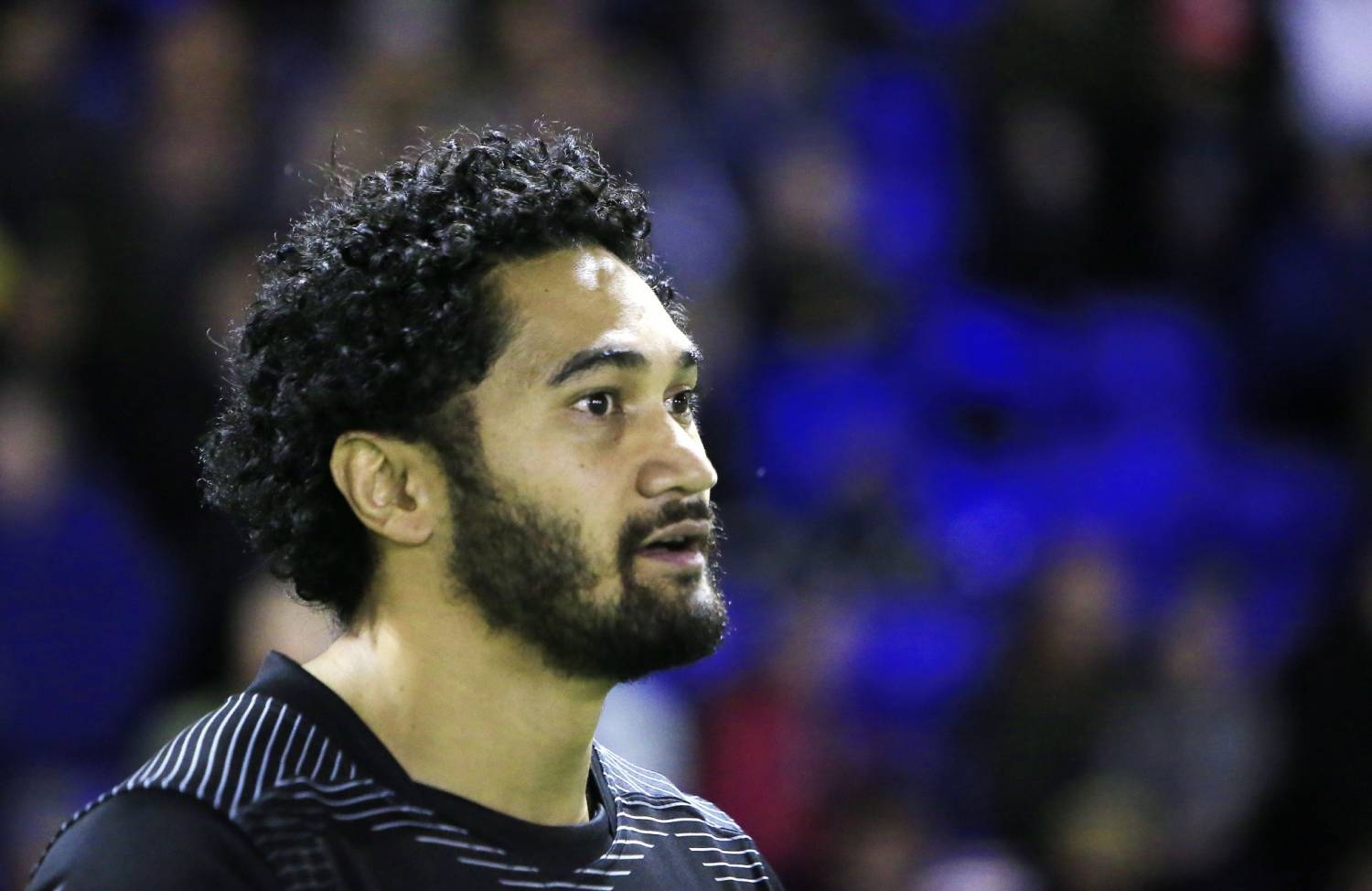 Huddersfield Giants have signed Ricky Leutele for the 2021 BetFred Super League Season
Huddersfield Giants have signed Samoan powerhouse Ricky Leutele from NRL champions Melbourne Storm ahead of the 2021 Betfred Super League season. The 6ft centre comes with an incredible reputation in the game making over 150 first team appearances with Cronulla Sharks, Toronto Wolfpack and 2020 NRL Grand Finalists Melbourne.
Australian born Leutele played his junior football for the Logan Brothers in his home city of Brisbane before being signed by Cronulla in 2010. Leutele went on to make over 100 appearances for the Sharks and achieved one of the highest honours of the game when he won the NRL Premiership with Cronulla in 2016 beating Melbourne Storm in the final.
Leutele made the trip over the Atlantic to join up with Toronto Wolfpack ahead of the 2018 season but was left without a club after the Wolfpack pulled out of the Betfred Super League during the 2020 season. Such is his reputation in the game, Melbourne Storm offered the Samoan centre a short term contract until the end of the season after losing Paul Mimorovski to a season ending injury.
Giants Head Coach Ian Watson spoke to Giantsrl.com "Ricky is an outstanding signing for us at Giants which myself and Richard have been working hard on for a few weeks now so we're delighted & looking forward to welcoming Ricky AND his family to the Giants in 2021.
"He comes to us with a reputation of a person with outstanding character and a winner at the Highest level with numerous finals appearances and a grand final winner with Cronulla in their 2016 GF win.
"Ricky showed glimpses of his ability with his performances at Toronto last season and in his move to Melbourne Storm where he looked in phenomenal condition. He'll certainly increase the quality and competitive depth in our outstanding back line and will be a player to watch in super league in 2021."
Ricky Leutele spoke to Giants TV and said "I'm very excited to be joining the club and I can't wait to get over. It feels awesome to have signed for the Giants. I spoke to Ian Watson the other night about the direction he wants to take the team and the club, what Ian described to me is something I want to be a part of, and I can't wait to rip in with the boys. Hopefully, I can bring my 'A' game and just be the best version of me when I'm playing for the Giants"
To hear the full interview, head to GiantsTV now or if you haven't subscribed, sign-up for just £2.99 per month or £29 per year.