19 Jan 2021
Huddersfield Giants Replica Shirt Update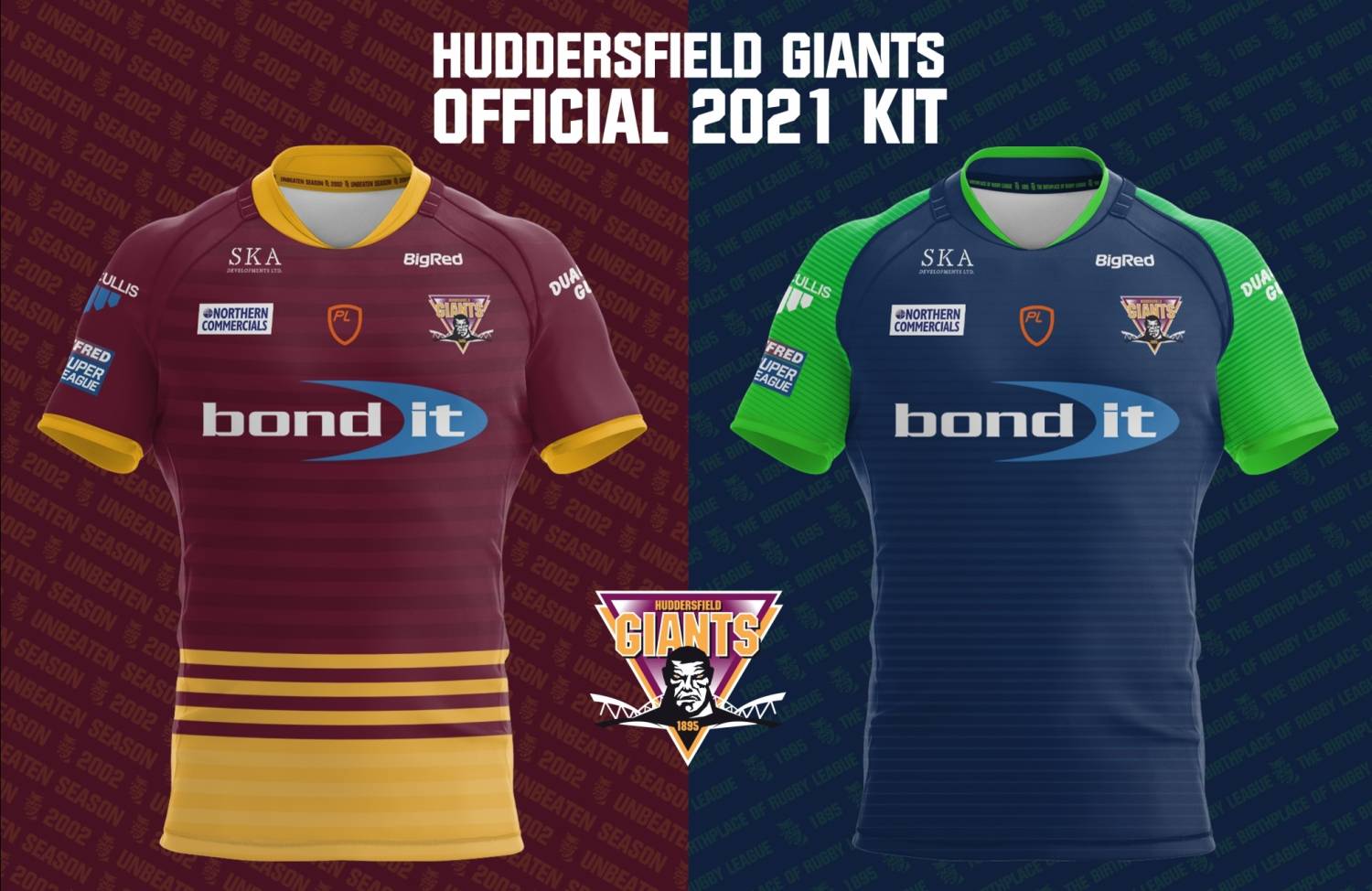 Supporters wishing to purchase a 2021 Huddersfield Giant Principle (claret and gold) shirt will need to act now to ensure that their order is processed ahead of the second delivery of shirts expected in April. The Player Layer Principle Shirts have already sold-out in all sizes above medium with further stock already ordered in anticipation and due in April. Alternative Shirts however remain available in all sizes now and can be ordered online.
If you'd like to purchase a 2021 Giants Replica Kit, head to giantsrl.com/2021kits, also home to our range of PlayerLayer training-wear, which is available now to order online only.
Huddersfield Giants Managing Director, Richard Thewlis said " The demand Pre Christmas for the new shirts was excellent given the circumstances and the vast majority of orders were able to be fulfilled however we are aware that some supporters missed out and we issue this update today after the latest news from Player Layer so that everyone knows the dates that they are working towards.
"It did prove incredibly difficult for the obvious reasons to even get some shirts in before Christmas (some clubs still don't have any) and Player Layer alongside our commercial team and our partners did a tremendous job for us in incredibly challenging circumstances.
"Our new retail model is online only given the pandemic and forecasting of size requirements remains almost impossible to predict but we are assured by Player Layer that orders received now for the claret and gold home shirts are expected in April and at the time of writing a full range of the alternative shirts is available now."