4 Feb 2021
Get Giants Winter Warmers in our Online Sale!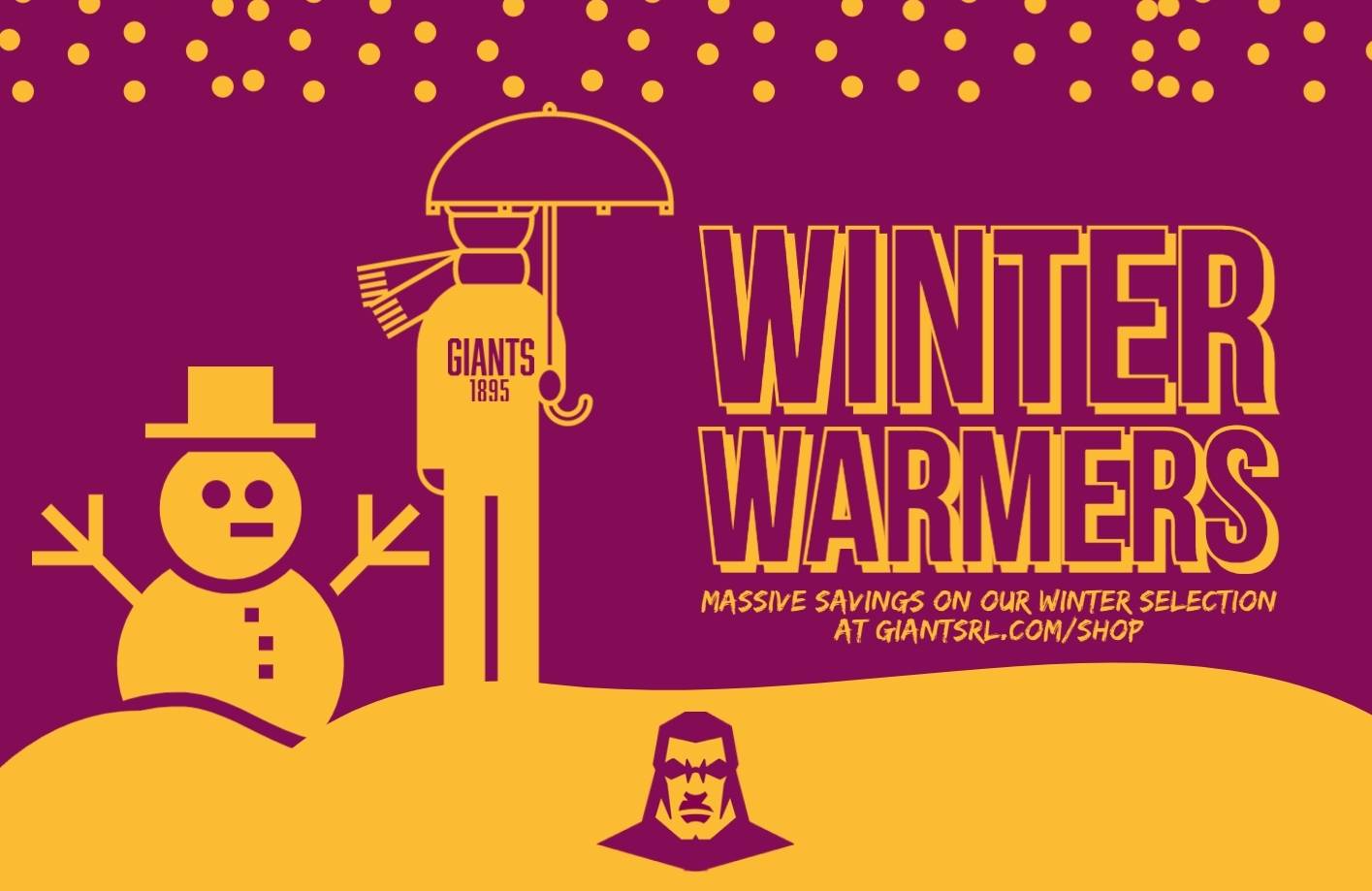 Get ready for the rest of winter with Huddersfield Giants Online Shop, with many jackets, coats and scarfs available at great prices in our sale!

Whether you're looking for something warm and snug, or something light to protect you from whatever winter throws at you, find all you need in our Giants Online Sale.
Show your true colours with Giants Scarfs
Claret & Gold Bar Scarfs
Now just £7.50
Giants Warrior Head Scarfs
Now just £7.50
Jaquard Scarfs
Now just £7.50
Buy Now!
Buy Now!
Buy Now!
Get snug in the cold with our selection of coats and gloves!

With coats designed for endurance in the winter, Huddersfield Giants Online is the place to go to get your hands on our selection of winter coats, including replica training coats to give you the matchday look.



Kids Brompton Coat
Available for £20
Ladies Black Coat
Just £25
Gloves
Only £6!

Buy Now!
Buy Now!
Buy Now!
There are tonnes of items available in the Giants Online Sale, so make sure you visit giantsrl.com/shop to get yourselves a bargain!
Visit the Giants Online Store now