12 Mar 2021
'New signings to start' says Watson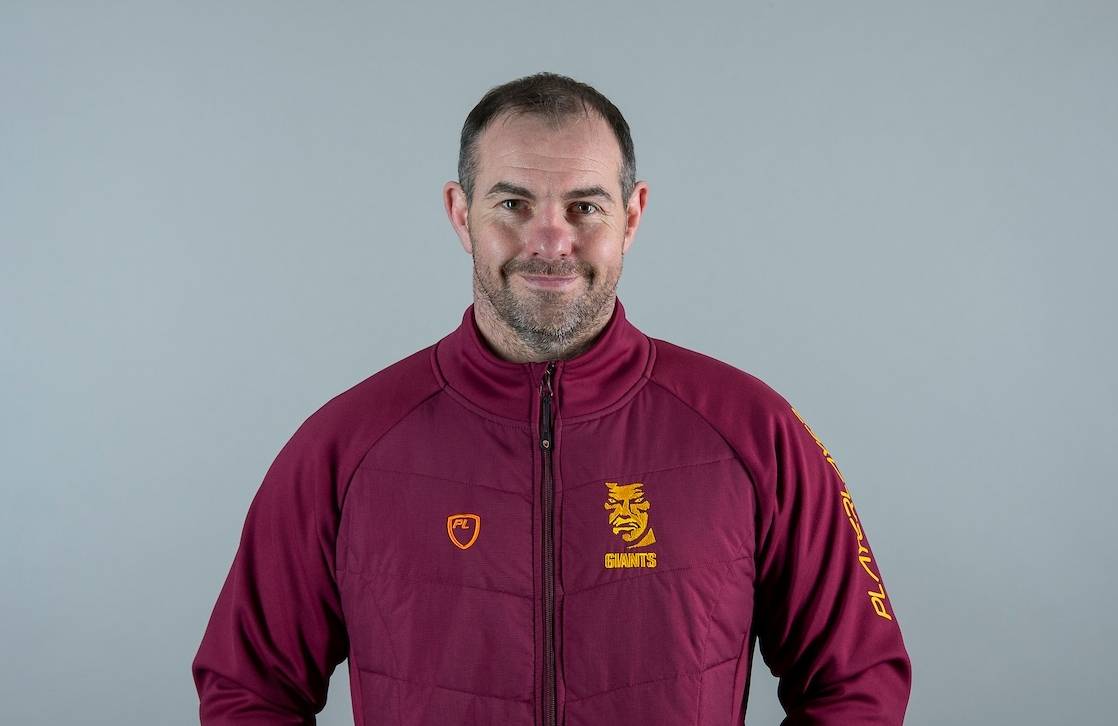 Ian Watson is looking forward to seeing the combinations worked on in pre-season as the Giants face their first competitive match of 2021, tomorrow against Leeds Rhinos, live on OurLeague. The Giants boss approaches his first game in charge of the club, and confirmed to reporters that he will be selected all the Giants off-season recruits, including Ricky Leutele, Jack Cogger, Joe Greenwood and Josh Jones, in a 23-man squad for tomorrow's game.
"I'm looking forward to seeing them all combine at some point," he said "It's exciting to see how they gel with the rest of the boys in a game situation."
"We're going to run with a squad of 23 with a couple of youngsters who we'll hopefully give some game-time to towards the end of the game as reward for how well they have been going in training."
With the Giants number 1 injured and set to miss the first few weeks of the season, Watson has confirmed Olly Ashall-Bott will start the game at full-back, but confirmed that Aidan McGowan, youngster and member of the Giants Academy, will have the opportunity to make an impression on the Giants Head Coach - on none other than his birthday weekend.
"[Olly Ashall-Bott]'ll start, but we've young Aidan McGowan as well, who has his birthday this weekend, too, so that will be a little surprise for him.
Watson also confirmed that he may experiment with Lee Gaskell in the back-three, as he uses the friendly against the Challenge Cup winners to trial different tactics.
"We ran Lee Gaskell there a little bit against Halifax Panthers and we might have a look at that. But that was mainly to get some game-time in his legs. We'll see how we go.
Overall, Watson has been impressed with the Giants in pre-season, and believes the squad are ready to go - even noticing a uplift in training in the lead up to the first run out.
"Training has been great but these last two weeks people are aware it's game time coming up.
"It's turned up a notch this week with us going in against Leeds and it's up to us to manage the expectations."
To purchase the stream:
1. Ensure you are logged into your Our League account, or create one if you don't already have one.
2. Head to the Live Stream section.
3. Click on the stream you wish to purchase.
4. You should now have been redirected to the payment page.
5. Please follow the payment process steps.
6. Once you receive your order confirmation, you can now watch the match via the Our League app on the 'videos' section of the app home page, or via the website.
If you have any problems purchasing the stream, please click here.