18 Mar 2021
Important Update from the Giants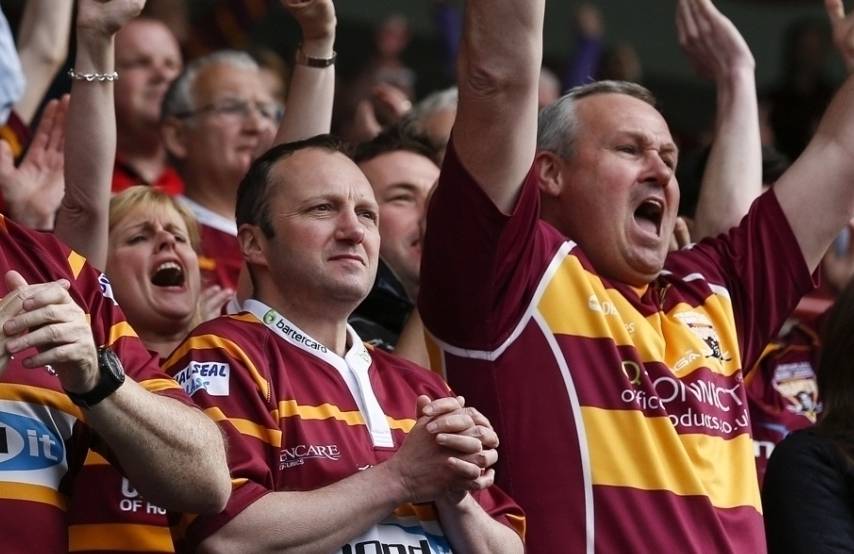 As we approach the start of the 2021 BetFred Super League Season the club wishes to update all supporters with a number of key points ahead of the opening game versus Hull FC live on Sky Sports at 12:30 on Sunday 28th March and available on OuRLeague to all 2021 Season Card holders.
Season Cards
The club has worked through all current applications and cleared the backlog that arose early on due to the change from personal selling via visiting to online sales. Extra staff were taken on and currently the stadium is at around 70% of the planned capacity for the first two home games of the season.
Anyone yet to purchase is advised to do so at the earliest opportunity and any seat reservations from 2020 Season Card holders not taken up by Friday 26th March will be released for general sale. That said the rules surrounding social distancing and sports stadia (in particular concourse, kiosk and toilet facilities) will mean some disruption in the first instance to all cardholders however it is the clubs aim (if legally possible) to accommodate all our supporters with side on views in the Core and Chadwick Lawrence stands.
It is expected that regulations, procedures and processes will soon firm up to enable a licence to be issued with a capacity of 4000 for the return to crowds in Mid-May for the John Smiths Stadium. The first game versus Wigan on Friday 11th June at 7:45pm will most certainly be all ticket hence why the purchase of a Season Card is the only method to ensure entry onto the ground.
Should anyone not have heard back from the club having left a message then now would be the time to recontact us with the ticket office being open next week every day.
Click here to get your 2021 Season Card now!
Our League Passes
All Season Card holders for the 2021 Bet Fred Super League season will be issued with a unique code to them to access all Giants home and away games played behind closed doors on the OuRLeague system.
These codes will be issued next week by the RFL and Super league and supporters are asked to monitor the clubs social media channels and keep an eye out for the exact time and date to expect them. Again should anyone not receive one, who is entitled to one, then please contact the club on enquiries@giantsrl.com
Replica Shirt Orders
All club merchandise is now available ONLINE ONLY . The second batch of replica shirts (principle and alternative) is due into the UK in early April and currently every size of every shirt is available. These are sold online only and demand could exceed the order quantity therefore the best way to guarantee that you will receive the shirt of your choice is to ORDER NOW. Please click here to take you to the replica shirt sales site or log in via www.giantsrl.com. The initial order placed pre-Christmas did result in sell outs in some sizes and its highly likely the same will apply with this batch hence the need to purchase now.
Squad to face Hull FC
As things look in the camp at the current moment in time with a weeks full training to go only the following are expected to be unavailable due to injury for Ian Watson to select from. Chester Butler (in the rehab group and has a return date around May), Jon Luke Kirby (is progressing well form his knee operation and is looking at a similar return to Chester), Ashton Golding (in the rehab group and has a similar return to both Chester and Jon Luke).