22 Apr 2021
Chairman's Notes sponsored by BondIt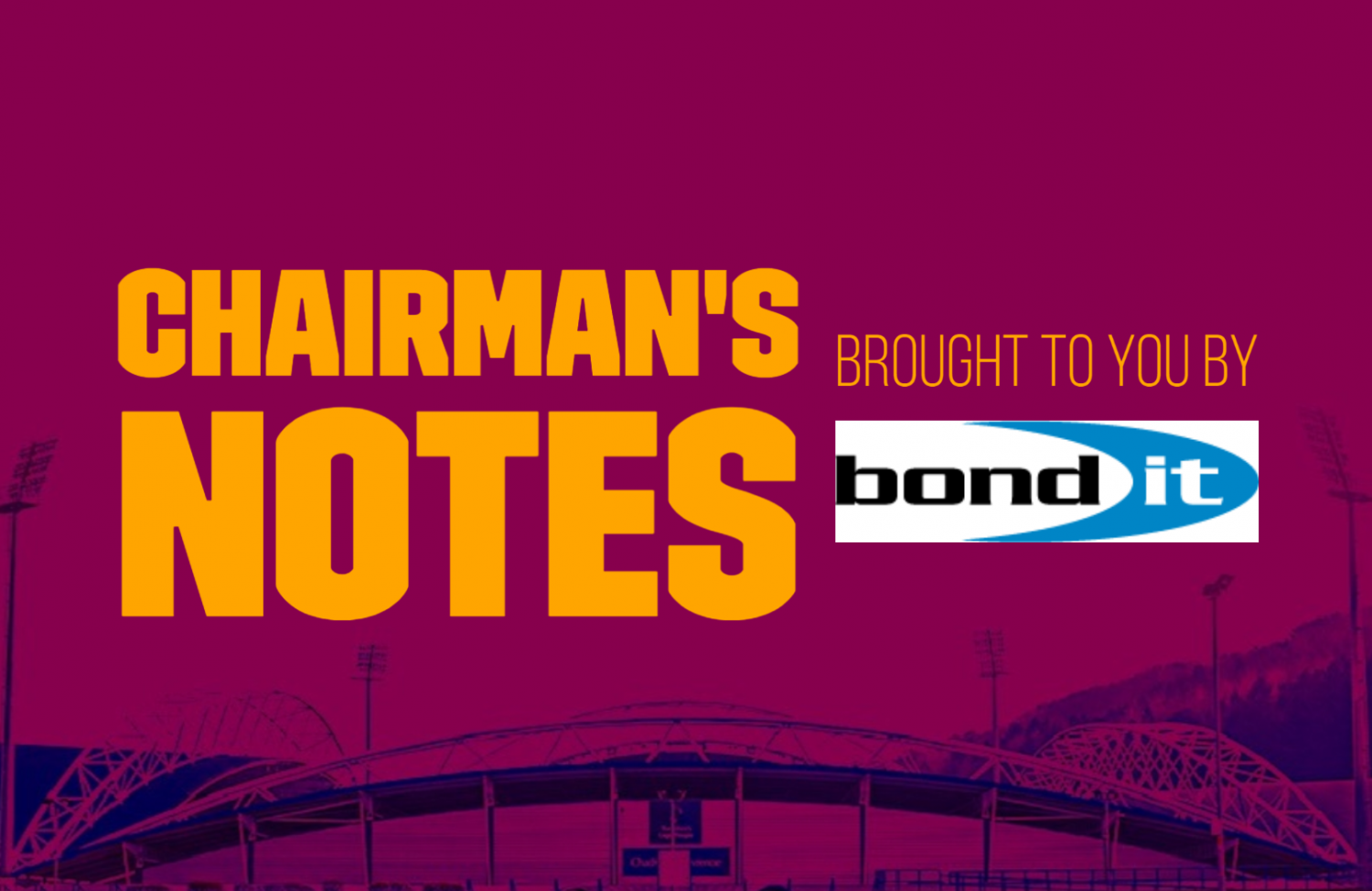 Welcome to the first game back at home in 2021. I'm only sorry you can't be there in person - but soon?
COVID has caused so much pain and anguish. I hope you and your family have not been affected by this scourge but if you have please accept my sympathy and kindest regards.

There is no way of avoiding our disappointing start to the season. No one expected us to lose our first 3 super league games particularly with the talent we had and those the board recruited on and off the field.

However I am not perturbed.

I've watched every game and whilst there have been unavoidable lapses in concentration, and on occasions apparent lack of effort by some players, there have been flashes of brilliance.
We have the team to do great things and I firmly believe that is what we will do.
Those of you who have children will know it is not easy to mould them in the way you wish. Imagine the magnitude of the challenge with a large number you have met for the first time?
I'm not suggesting our players are children. However in many ways they are far more difficult to deal with given their age; egos and desire to stand out from their peers.
Our coaching team is trying, and I know will succeed in building a team worthy of wearing a Giants jersey. But it takes time and that is what we should give them before feeling downhearted. Judge them and our lads as the season progresses. I know you will be proud of what they achieve.
Enjoy the match.
Best wishes
Keith Hellawell,
Huddersfield Giants Chairman