22 Apr 2021
Coaches Comments: Great to be back on home turf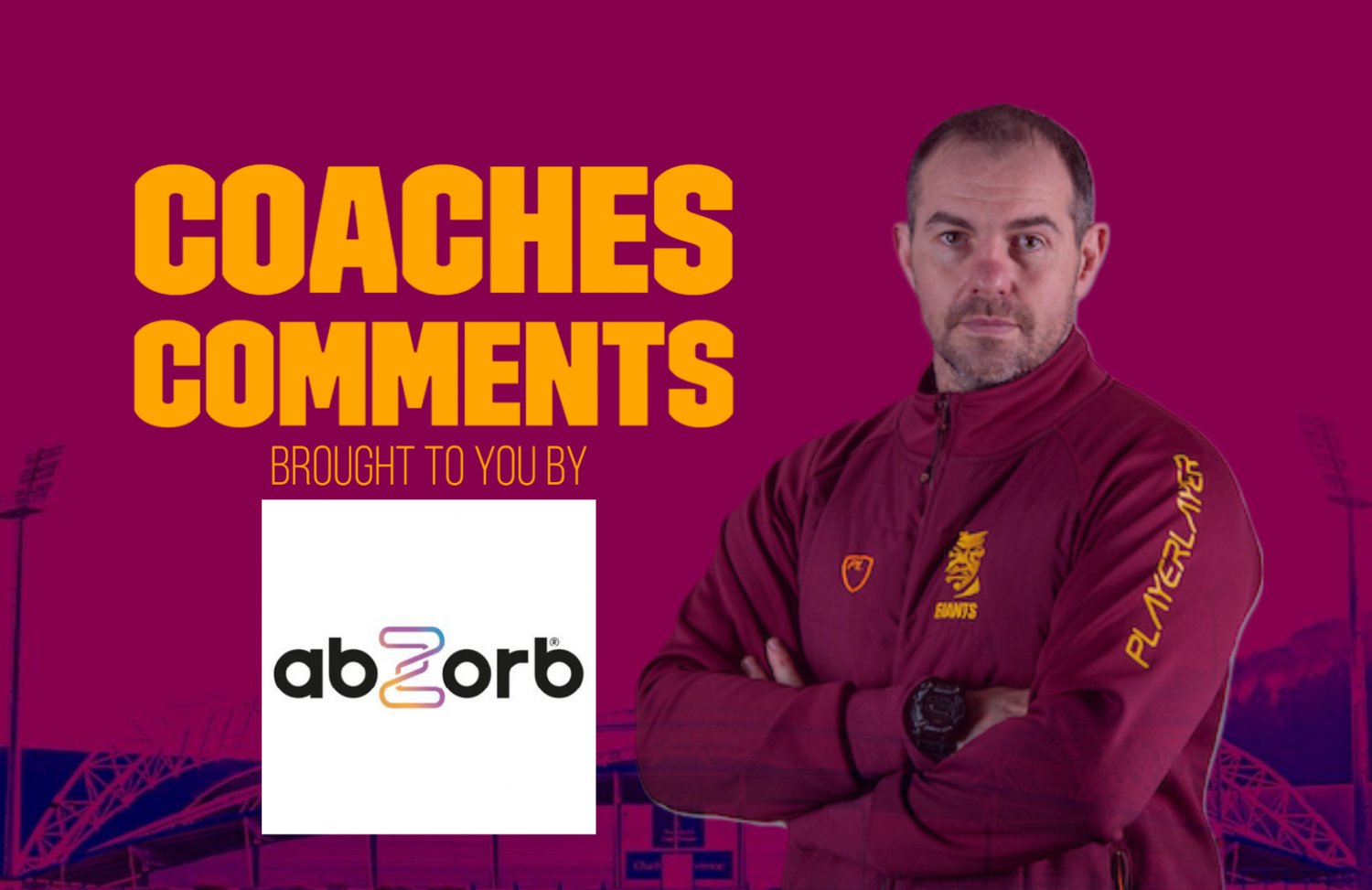 Ian Watson has confirmed that despite naming an unchanged squad, the Giants will be missing two key first-teamers for tonight's game against St Helens.
"We're missing Jake Wardle and Leroy Cudjoe. We named them to give them a chance to play. They'll need to be changes on the back of that" said Watson. The Giants Head Coach confirmed that Sam Wood will fill one of the two centre spots. Elsewhere in the interview, Watson confirmed that Lee Gaskell will start at full-back for the Giants.
"Sam Wood will play centre, he's played centre before but it'll be a great experience for him, playing up against Saints."
Watson was admittedly frustrated by the absences, and the inability of him and his coaching staff to pick a full-strength squad, but acknowledged the need for them to be fit and healthy and ready to play, rather than rushed back for the sake of the team.
"We've not had our full squad. We'd like to get a full strength team out there. It is what it is at this moment in time. We need to get them fit and healthy so when they come back they'll stay back."
After last week's 25-24 loss to Hull KR, the Giants are winless in the Betfred Super League going into tonight's game against the Champions. Watson says that the squad took the one-point loss hard, but insists that there have been times when the Giants have clicked into gear and shown their ability. Overconfidence may have crept in and played a role in the Hull KR defeat, Watson also admitted.
"We took is hard as a group as well as individuals. We didn't give ourselves a chance. Every second half we've come out and wanted to play and been competitive and it shows what we can do. We just need to go out with the belief and starting the game well and carrying it through."
"Hopefully we can bounce back straight away. We were confident, perhaps overconfident when we hadn't earned the right to be confident. We need to get confidence and belief in ourselves."
The Giants return to the John Smith's Stadium for the first time in 2021 for a Super League game tonight, and the Giants Head Coach is glad to be at home for what will be his first competitive match as Giants boss.
"It'll be great to get back on home turf. You love to play at home and you're comfortable in our surrounding."
Watson finally spoke about the Super League Champions, St Helens, and remarked on their consistency over their period of success in the game, and wishes to replicate that at the Giants.
"The one thing for St Helens is they don't have many changes - they're a consistent group. That what we want to do, we want to become a Top Four side and sustain it with youngsters from within the system. I don't expect anything other than a really competitive game and consistency in what they do."
"