28 Apr 2021
SKA proud kit partners for 2021 Giants season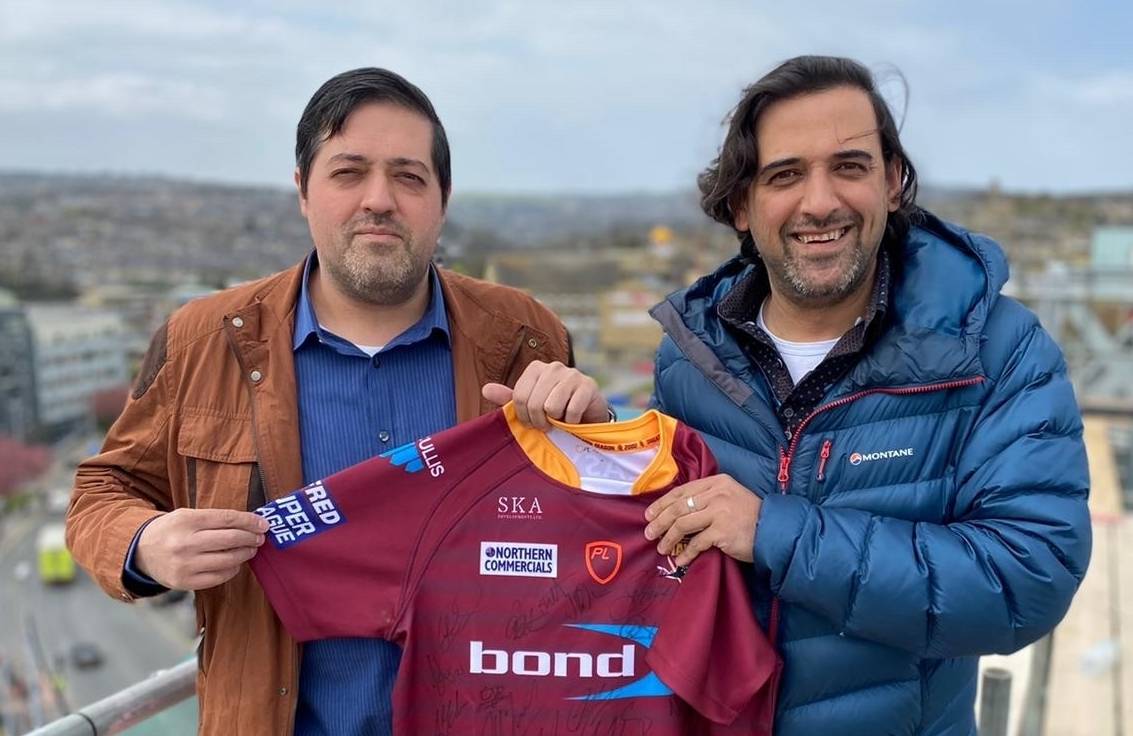 Huddersfield Giants are proud to partner for the third year, with the highly respected Huddersfield business - SKA Developments.
Established more than 40 years ago, the textile side of the business demonstrated innovation and quality which has transferred through generations to create inspiring buildings as part of SKA Developments.
Since 2012, SKA has brought a number of quality projects to market, with ambitious plans to redevelop some of Yorkshire's most historic industrial sites, such as Drummond Hill in Bradford, the Waterfront Quarter in Huddersfield and the much-loved but long-neglected Cooperative building in town centre.
Co-owners, Sajad and Zeb Pervaiz said "we have strong ties to Huddersfield and seeing our SKA badge on the right collar of the Giants playing shirt makes us proud "
Club ambassador, Eorl Crabtree said: "Partnering with a prosperous business such as SKA Developments for the third year is a great honour for the Giants. They are a family run firm and their investment in the local community is testament to their commitment to Huddersfield."