12 May 2021
Huddersfield Masters get ready for new season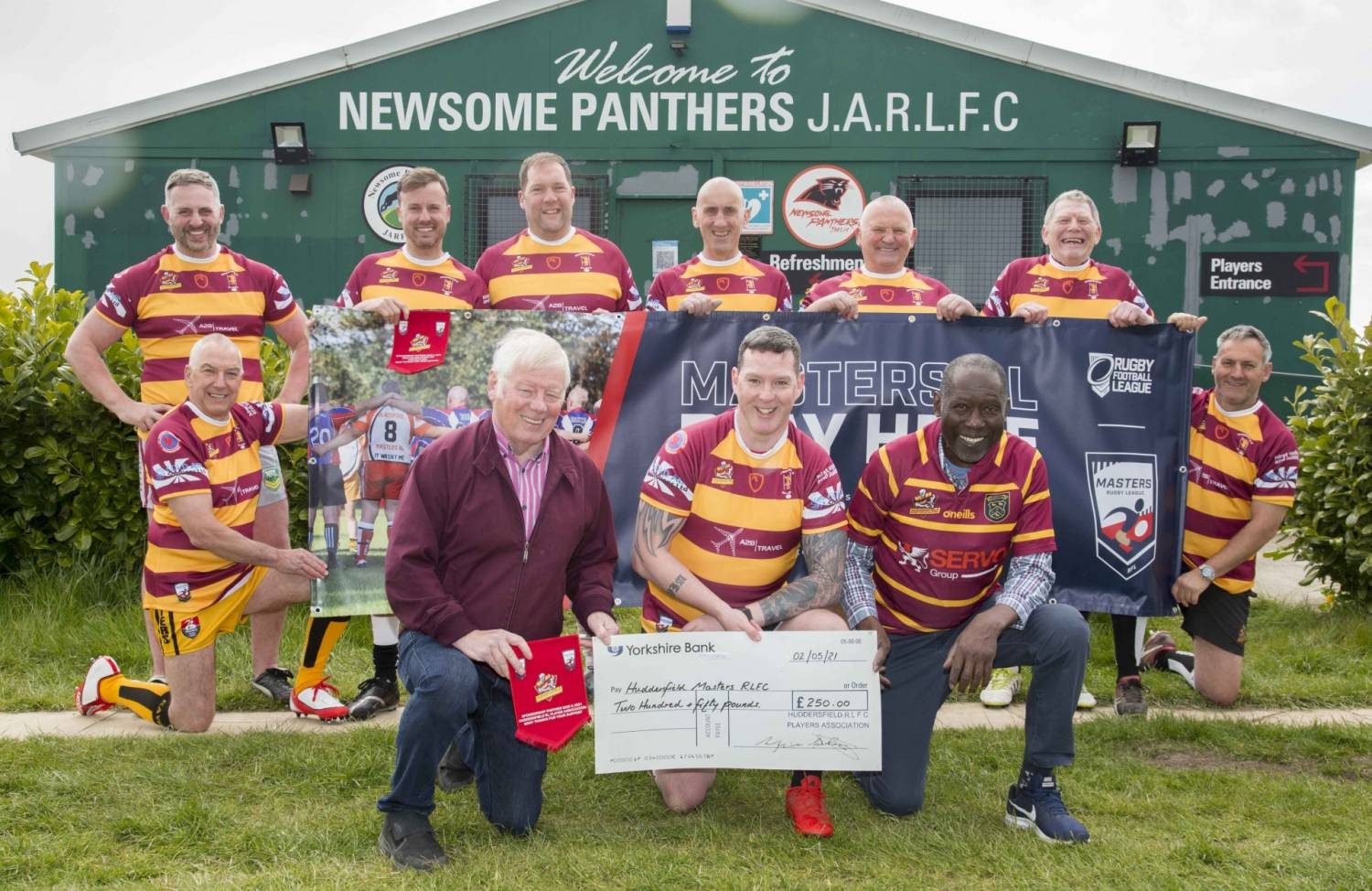 Huddersfield RL Masters, was formed several years ago and was run by former Fartown Favourite Tony Johnson before handing over the reins to Matt Oldfield.
The side has seen several ex-players taking part in matches including the St Hilarie brothers, Damon Scholes, Kev Hawkyard and Chris Thorman. We also have many ex-pros from other clubs turning out.
The concept is for players over 35yrs of age and ability who still want to keep fit and active by playing the game they love, players are required to wear different colour shorts to show their age and ability, black, white, red gold, green. This is also there to protect players from injury from contact.
Huddersfield Masters have been based at several different grounds over the years and this year their home ground is Newsome Panthers ARLFC, the masters team have a full fixture list for 2021 playing the likes of Siddal Masters, Underbank and Thornhill.
Games will be played under Covid protocol and guidelines of the RFL to keep all as safe as possible.
"Masters is all about playing within the spirit of the game and is always a nil-nil score line." However the games are still played to a great standard and even Yorkshire, England and GB honours can still be earned.
Players selected for England have been David Oates and currently Matt Oldfield. Players selected for Yorkshire currently is Steve Hutton.
The team have secured sponsorship by Huddersfield Players Association, and has been presented with a cheque to the team organiser Matt Oldfield.
Photo shows Derek Wroe [L] & Tony Johnson [R] presenting a cheque to Matt Oldfield [centre].
Photo is © David A Calverley