18 Jun 2021
Coaches Comments brought to you by Abzorb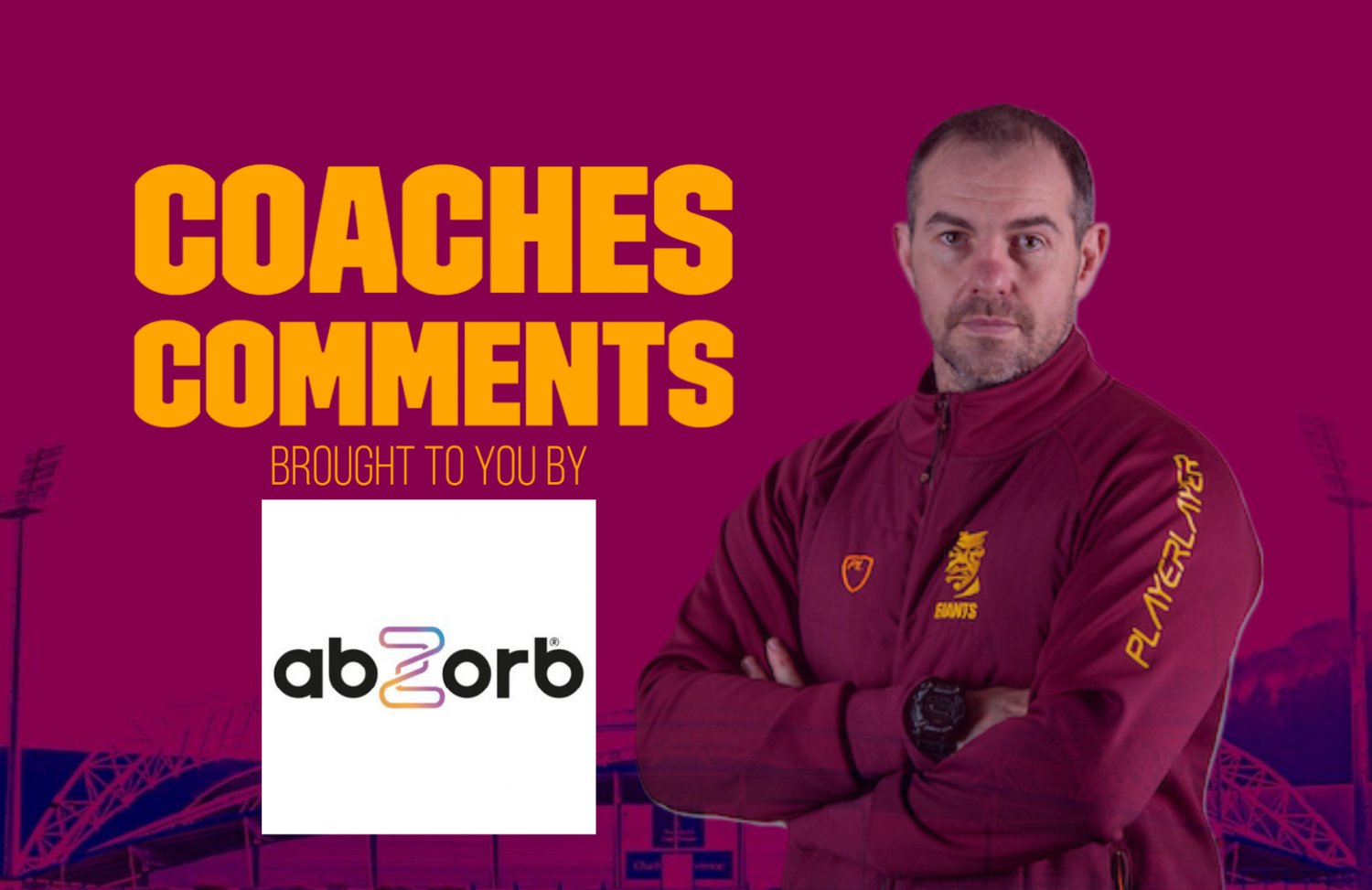 Ian Watson is confident about the ability of his squad to perform against his former club Salford Red Devils ahead of tonight's Betfred Super League clash.
"If we perform to the best of our ability, I'm confident we'll get the result... but we have to focus on our job" said the Giants head coach in his press preview, with the Giants returning to the field after a long layoff due to a Covid-19 outbreak at the club, leaving several players in isolation, straight into a clash against the club he arrived from in December 2020.
Despite this, Watson insists that with his preparation hasn't been affected by either, and that in the lead-up to the game, the coaching staff have tried to keep the training as normal as possible, despite the twin challenges.
"You have to go about preparing the team as normal as you would do... For me, I've just been planning for the game. Obviously, we're aware it's Salford we're playing but the big thing is you can't let that emotion override anything else" said Watson.
Watson will be looking to bounce back after their last outing, a 38-12 defeat to West Yorkshire Rivals Wakefield Trinity. He insists the primary requirement he has of his players are the basics: hard work and attitude.
"It's about hard work and attitude, that's your number one. If you're not willing to work hard and do the tough things, you're never going to get anywhere in life. That's something I've been brought up on, you've got to work harder than anybody else, then success will follow on the back end of that."
On tonight's opposition, Watson insisted that Head Coach Richard Marshall will need time to get his ideas across, and that the Red Devils will provide a competitive challenge for the Giants on their return to the John Smith's Stadium
"I know Salford will be really competitive as they go forward and they'll be better as a group.
"Richard has to get his own philosophies across and it takes time. I know that here. They've had injuries, too, and hopefully they don't click tomorrow
"We've looked at Salford and it's interesting that they are still using a few things from last year. I know the players inside out so I'll know if they're going to run something before our players."
See the full press preview at GiantsTV