16 Jul 2021
Chairman's Notes sponsored by BondIt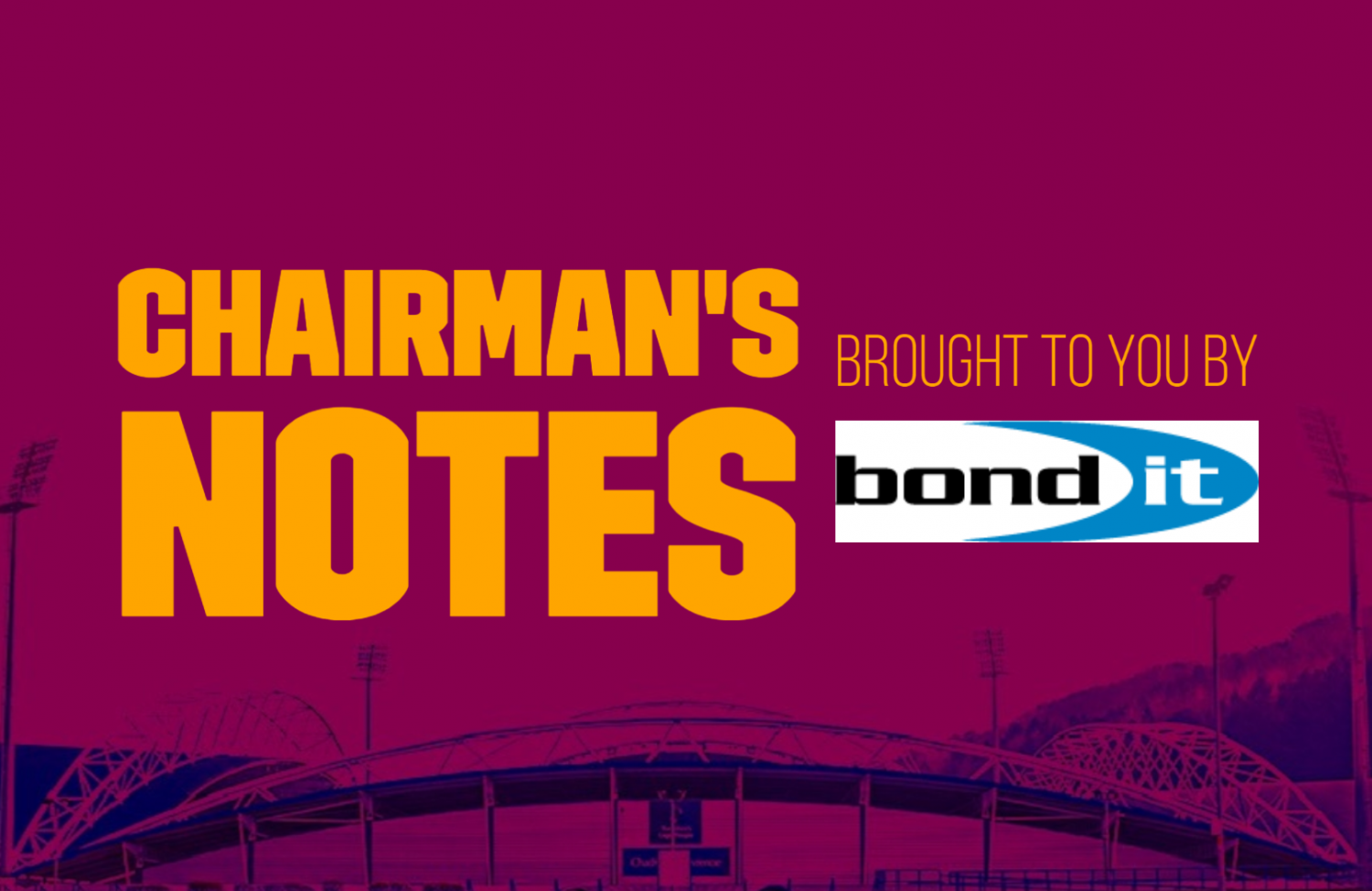 I'm really looking forward to tonight's game. That may surprise many of you due to our recent results but I am optimistic for a number of reasons.
Firstly, for a large part of the last Wigan game, we were on top. Our defence was outstanding, holding out last years League Leaders for repeated sets.
Secondly when our attack clicked it was impressive and showed just we are capable of.
Thirdly, this performance was achieved by a team depleted of many of its stars. Fourthly, we had many young players unaccustomed to this level of the game and new recruits who had little or no time to learn our moves or assimilate with the rest of the team.
Lastly, due to injuries, discipline and Covid-19 we have been unable to field a consistent spine and one could immediately see the difference when men played in their preferred positions. As the injured and ill return I know success will come.
Our coach is moulding a team for years to come. His mission is to create a legacy of which we will all be proud. He believes each player must have confidence in himself and be part of a group in which every member is equal and marquee players are part of a whole rather than individuals set apart.
The board support him in this quest which is so ably showed by the success of the England Football Team, where the "superstars" clearly supported and encouraged younger and inexperienced players rather than seeking glory for themselves.
We have languished in the bottom half of the Super League table for too many seasons and we all wish this to change. Our coach is determined it will happen but it will take time and we must support him.
Have faith and enjoy the game,
Best wishes,
KEITH HELLAWELL