30 Jul 2021
Tickets for Castleford now ON SALE!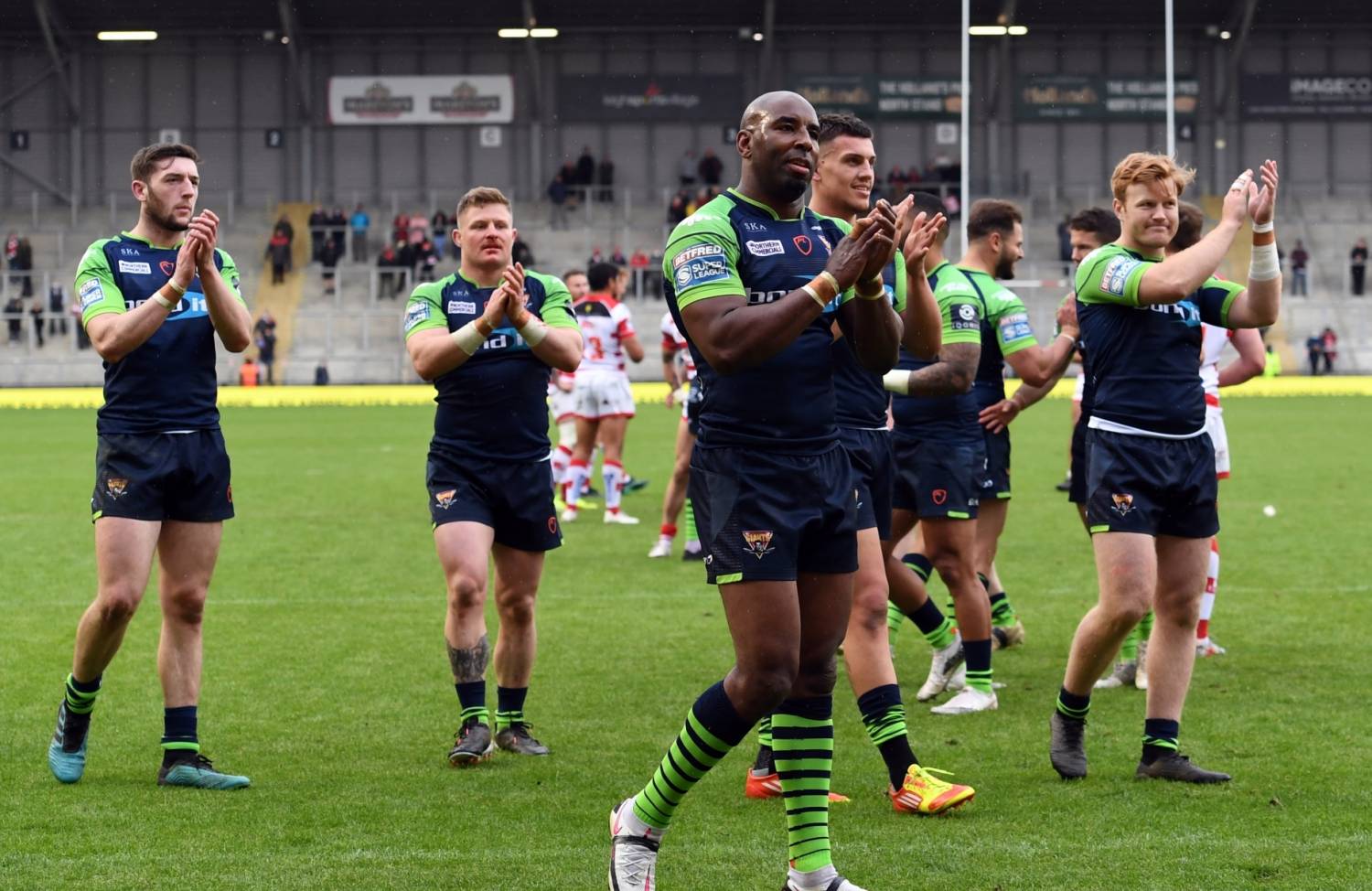 Tickets for Huddersfield Giants' trips to the Jungle to face Castleford Tigers are now on sale! You can purchase your tickets at giantsrl.com/tickets or by calling the Giants Ticket Office on 01484 484159.
Please note this match will not be broadcast on OuRLeague so in order to watch the game, you'll need to purchase a ticket and back the boys at the Jungle.
Castleford Tigers (A) - Monday 2nd August 2021 (KO 7:45pm)
Huddersfield Giants supporters will receive unreserved General Standing tickets for this game.
Adults - £22
Over 60s - £14
Student - £14
Junior Under 17s - £14
Junior Away Voucher - £5
Juniors Under 5 - FREE
Ambulant Disabled/Carer - Relevant Price/FREE
Disabled Wheelchair/Carer - Contact Castleford Tigers on 01977 552674
Please note that Junior Season Card Holders must obtain their Junior Away Tickets through the Giants Ticket Office by presenting their Giants Season Card. They will not be accepted on the day. Only Junior Under 17 Season Card holders qualify for the Junior Away Ticket.
Tickets will stay on sale until 3:00pm on Monday 2nd August. We advise all supporters to purchase from ourselves as this may be a busy game and we are unsure whether cash turnstiles will be available on the day of the game.
Anyone wishing to purchase seating tickets, please contact Castleford Tigers directly on 01977 552674. Prices increase by £2 on the day of the game, and you are able to upgrade your ticket to a Seating Ticket on the day of the game for £3.
Coach Travel
Tickets for Coach Travel to the The Jungle are available from the Giants Ticket Office. We advise all supporters who wish to travel by coach to book early to avoid disappointment.
Coach tickets are available for £13.50, and will depart from the John Smith's Stadium at 5:45pm and from Bays A, B or C at the Bus Station at 6:00pm