20 Jul 2021
Watson names squad for Hull clash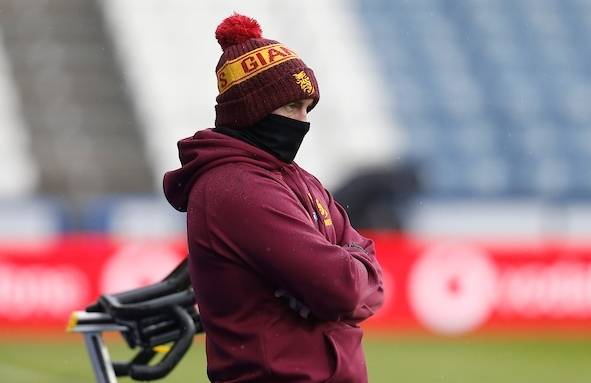 Ian Watson has named his squad for Thursday's clash with Hull FC, pending further additions.
Owen Trout has returned to the squad, while Will Pryce, Robson Stevens and Aidan McGowan are named, with Stevens having completed his Super League debut last week and Pryce having scored his first try in last week's game against Wigan Warriors.
Tickets are still available for the game, by visiting giantsrl.com/tickets or by calling 01484 484159.
Squad in full

1. ASHTON GOLDING sponsored by BadRhino
2. JERMAINE MCGILLVARY sponsored by MF Rendering Services
3. JAKE WARDLE sponsored by Scholes Cricket Club Ex-Players
8. LUKE YATES sponsored by MF Rendering Services
13. JOSH JONES sponsored by Tony & Sharon Fell
17. CHRIS MCQUEEN sponsored by David Burdsey
19. JAMES CUNNINGHAM sponsored by Team Roche
20. OLIVER WILSON sponsored by John Eyre Golf
21. LEROY CUDJOE sponsored by Giants Legends Club
23. OLLY RUSSELL sponsored by Centurion Truck Rental Ltd
24. LOUIS SENIOR sponsored by Huddersfield Electrical Contractors
25. OWEN TROUT
26. SAM HEWITT sponsored by Richard & Lisa Jackson
27. SAM WOOD sponsored by Mirfield Building Plastics
32. WILL PRYCE
33. ROBSON STEVENS
34. NATHANIEL PETERU
35. NATHAN PEATS
37. AIDAN MCGOWAN