22 Jul 2021
Chairman's Notes sponsored by BondIt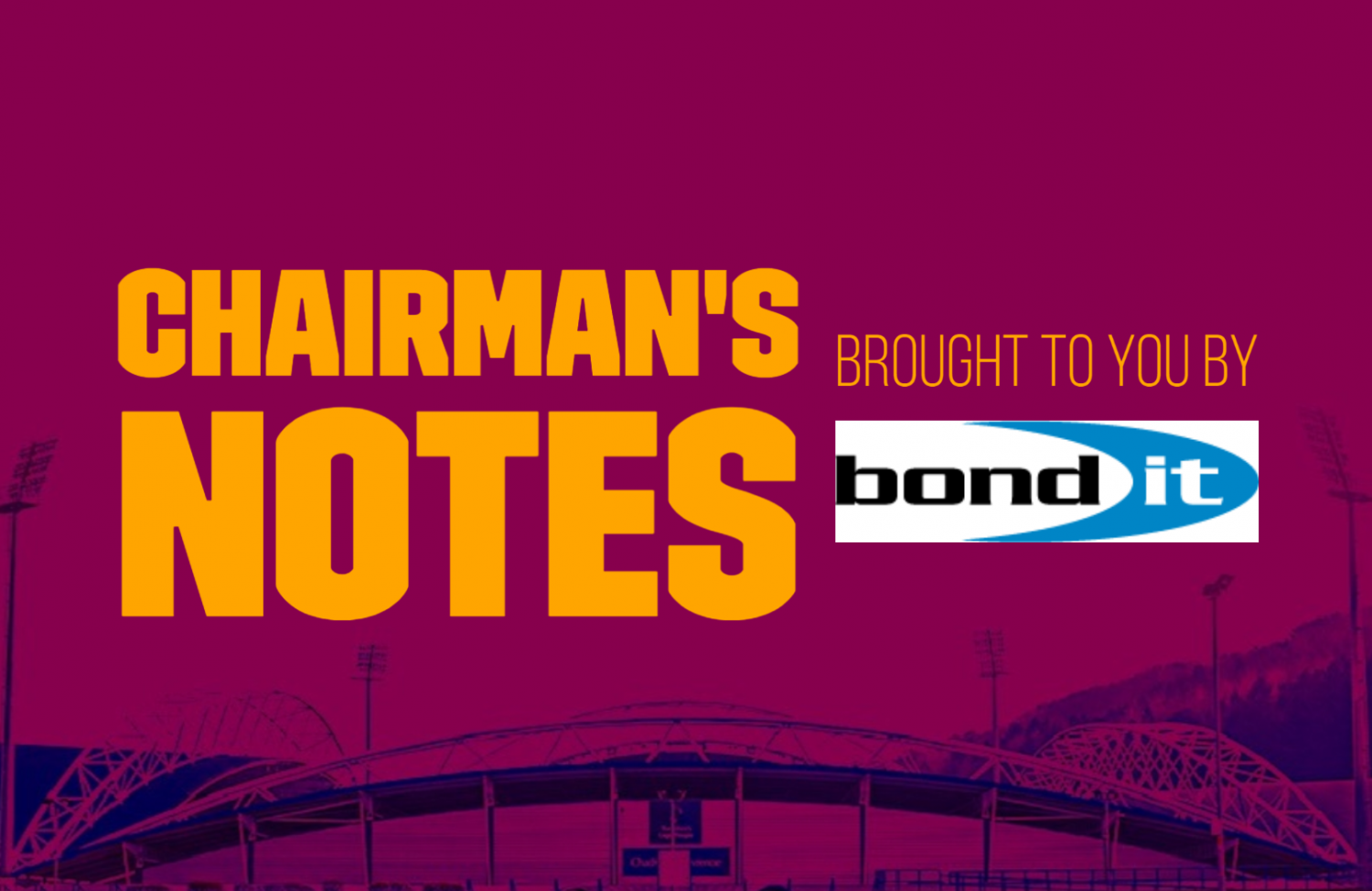 It seems such a long time since we were able to sit in our preferred seat to watch our favourite team. Tonight is the night and I really hope we turn out in force to support our them.
We are in the midst of what people today describe as a "perfect storm". We have suffered so much through injury and Covid there has not been a single moment in the season when we could field the preferred team.
The one benefit of this is the number of young players who have been given the opportunity to prove themselves which otherwise they would not have had. It is encouraging to see the talent which has been developed in the Academy, by Andy Kelly and his team to whom we owe a big thanks for their patience and persistence in developing these young men, a number of whom will be on show this evening.
We have had two close losses against Wigan but I saw signs of improvement in each game. We welcome back some players this week and more in the next couple of weeks so we will get better.
I went to the "run through" on Wednesday morning and everyone was in good heart and determined to win. I am really encouraged by the spirit in the team who are justly proud to wear a Giants shirt.
Let's show them how proud we are of them by verbalising our support.
Best wishes
Keith Hellawell
Huddersfield Giants Chairman