9 Sep 2021
Josh Jones signs new three-year contract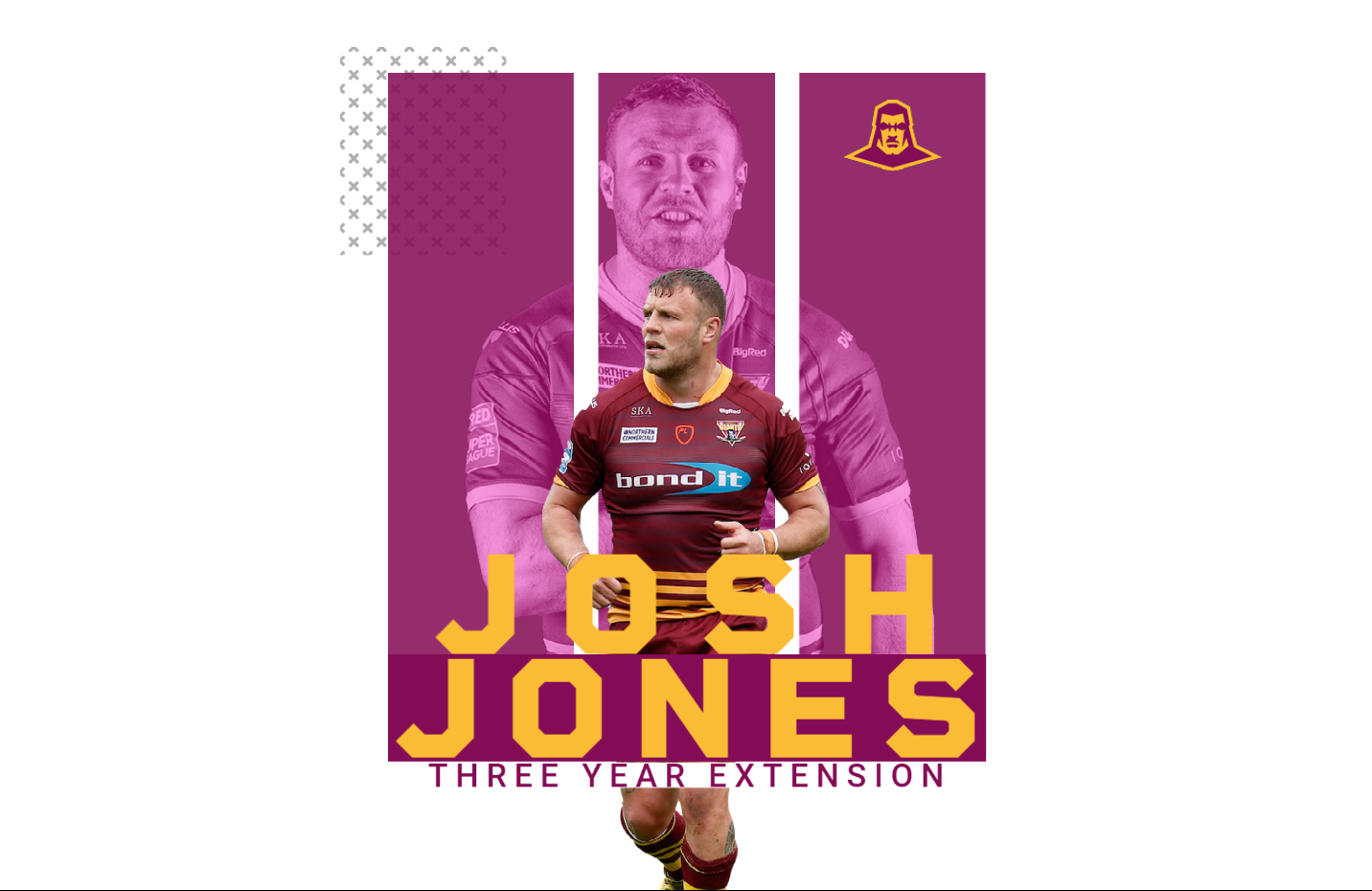 Josh Jones has extended his stay with Huddersfield Giants, signing a new three-year deal with the club. The Great Britain International has made 21 appearances in 2021.
Huddersfield Giants Coach, Ian Watson said: "I'm delighted that Josh has extended his stay with the club. I think it shows his maturity on and off the field. Josh was a bit younger when I last worked with him, but I've seen him change and grow on and off the field.
"He's now got a great appreciation of the work he can do and he can lead by example as well, drawing upon what he's done in the past. All the lads have taken well to Josh and the younger players recognise and respect Josh.
"We've gone out there to get leaders that can create that accountability and Josh definitely does that. The more leaders you get in the team, the better you'll be and Josh is definitely a leader. It massively helps the environment you have, having people like Josh in the squad. We want players who want to win and want to compete - and Josh shows that in abundance"
Josh Jones said: "I'm over the moon to extend my stay at the club. There's no reason why we can't be challenging with Wigan, St Helens, Leeds, Warrington. That's where we want to be and that's why I wanted to be a part of it" said Josh Jones.
"I don't feel like we're far off being really successful. If you drive the culture, drive the ethos and the style, there's no reason why we can't compete for Challenge Cups, Playoffs and Grand Finals in 2022."
"I want to win things with the club. Ian Watson has never been one to shirk the desire to win. He's been in back to back finals, but he's in a great club with a great owner and board and it's time for this club to be successful. His brand of Rugby is slowly becoming part of the club's DNA and adding a few more recruits and getting the culture he wants means that we're getting there."
"I appreciate the importance of driving that culture and happiness at the club and how important that is to success. Ian Watson has mentioned to me that I've taken on more of a leadership role, and I wanted to build those relationships because I wanted to be successful immediately and that drives me to be a better player, as I know that other players are looking to me to set the standard."