18 Aug 2021
Fan Information: Leeds Rhinos (A)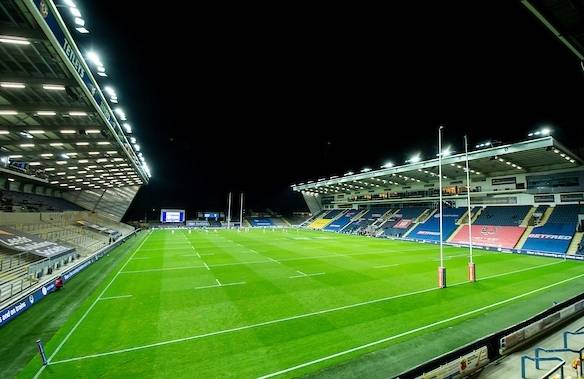 Huddersfield Giants supporters are advised of the following information for those who are travelling to Headingley tomorrow night for the Rivals Round fixture against Leeds Rhinos.
Headingley is a cashless venue, which means there will be no cash accepted on the in the concession areas and there are no cash turnstiles. Tickets must be purchased prior to matchday or purchased via the Ticket Office on the day, however Leeds Rhinos suggest you purchase tickets in advance of the game.
The game will not be broadcast on OuRLeague, so the only way to watch is to support the game at Headingley.
If you arrive at the ground and haven't purchased a ticket, then you can buy one using your smartphone via tickets.therhinos.co.uk and have it emailed to your phone. Your ticket will be sent to your email address, you can then open your ticket and use it at the turnstiles. You will need to have an eligible smartphone to use this service.
Alternatively, you can use the Ticket Office on St Michaels Lane. The Ticket Office is now 'cashless' so please ensure you bring your credit / debit card. Unfortunately, Leeds Rhinos do not accept payments using a smartphone at the Ticket Office.
St Michaels Lane and South Stand Turnstiles will open at 5.45pm and Kirkstall Lane Turnstiles will open at 6.15pm