18 Aug 2021
Magic Weekend 2021: Special Offers for Ticket Holders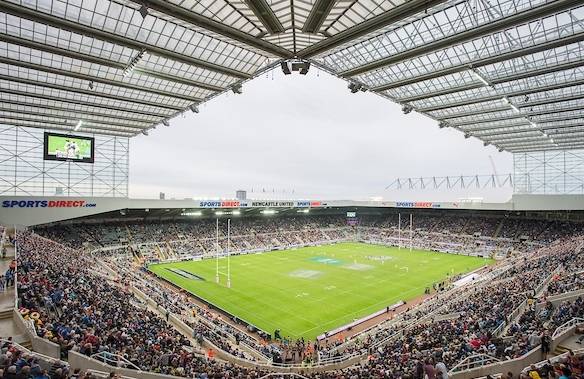 THE GATE
Just a couple of minutes walk from St James' Park, we are proud to partner with Newcastle's premier leisure destination, The Gate. Just like Dacia Magic Weekend, The Gate has something for everyone with restaurants, bars, pubs, cinemas and more! As a Magic Weekend ticket holder, you can also enjoy exclusive special offers over the weekend. You can find out more here.
The WonderBar
There's something for everyone at The WonderBar. Enjoy a bite to eat from their tasty food menu with daily deals available and children's meals from as little as £3.99 including a free Fruit Shoot.
The WonderBar drinks menu includes an extensive range of beers and cocktails. A cocktail happy hour is available Sunday to Thursday, 4pm-7pm, with selected cocktails £4.
Offer: Magic Weekend Ticket Holders can get 2 bottles of Moretti or Heineken for just £6. Refillable coffees for just 99p will be available all weekend too.
The Mayfair
The Mayfair Pub and Kitchen is the friendliest pub in the city and promises home cooked food, locally produced craft beers, gins and cocktails in a relaxed and welcoming environment that's family friendly.
Home cooked quality pub grub and home cooked pizzas are served every day along with their very popular all day breakfast and traditional Sunday lunches with home made Yorkshire puddings! Children's meals are also available, including a soft drink for just £4.95.
Offer: Magic Weekend Ticket Holders can get 10% off food with a Magic Weekend ticket. The Mayfair will be also showing all games on 11 screens and will be offering a Burger and a Bottle of Coors beer for just £5.95
Cineworld
Experience cinema like never before. Cineworld Newcastle is home to Screen X with 270 degree surround screens, 4DX with motion seats and special effects including wind, fog water, scents and even bubbles and the giant Superscreen with Dolby Atmos sound.
Offer: Magic Weekend Ticket Holders can get adult tickets at student prices with a Magic Weekend ticket.
Starbucks
Enjoy all your Starbucks favourites, located on 2nd floor at The Gate.
Offer: Magic Weekend Ticket Holders can get 10% off with a Magic Weekend ticket.
The CTRL Pad
Newcastle's very own gaming lounge, The CTRL Pad is packed with retro and bang up to date games and setups.
Gamers can enjoy over 200 games going back over 30 years across consoles including Sony PS4, PS3, PS2, PS1, Nintendo Switch, Wii U, Wii, GameCube, N64, Snes, Xbox and Sega Dreamcast plus HD Low lag monitors and HDTV's.
Offer: Magic Weekend Ticket Holders can get 2 hours game time for the price of 1 hour (£5). With a Magic Weekend ticket.
Selfie Central
Selfie Central is one of the UK's only selfie shops. Come along to snap it, share it and smash your social media game with Tik Tok and Instagram worthy photos and videos taken across 11 unique and funky sets and backdrops.
Offer: Magic Weekend Ticket Holders can get 20% off with the code #MAGIC20