1 Sep 2021
Luke Yates extends Giants stay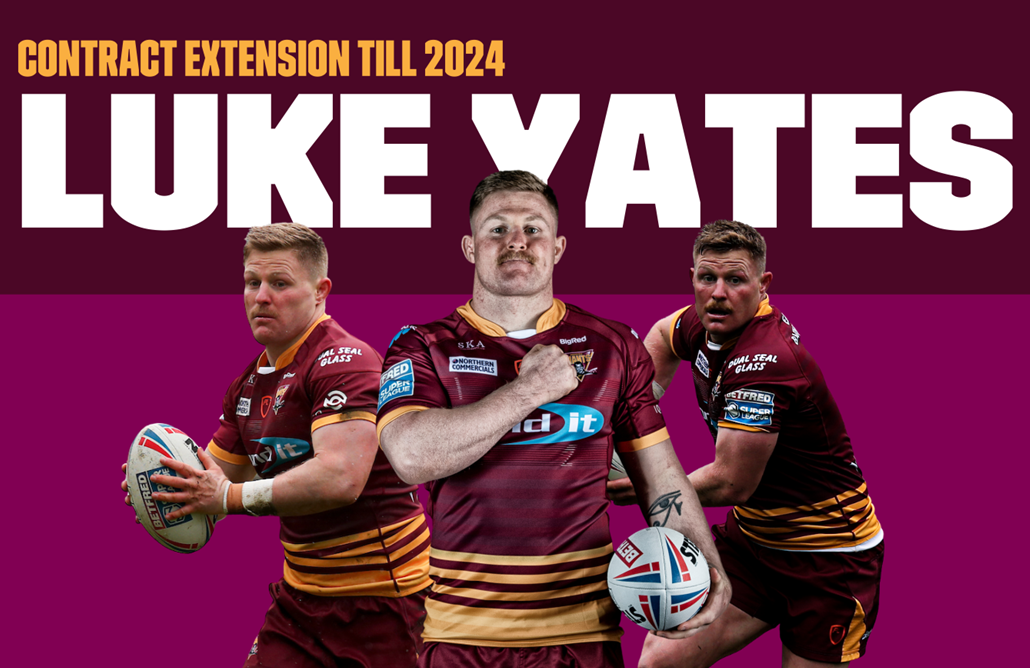 Huddersfield Giants have re-signed Luke Yates, which will see him extend his stay with the club until 2024. The 26-year-old has been ever present for the Giants in 2021, making 20 appearances this season. He was also recently named the Betfred Super League Player of the Month for July.
Huddersfield Giants Head Coach, Ian Watson said: "It was huge for us to get him in last year to help us educate the players in how we go about things. Luke Yates has been one of the best professionals I've had as a coach who really sets standards on and off the field in his preparation. He's huge in terms of where we want the group to get to and how we want to get there."
"His detail in his prep is excellent, and his work throughout the week sets the tone. The more people like that, the better the group is going to be. To be a top team, you need top professionals and you need the younger lads to see how to perform and they follow their behaviours. His performances have been the best thing for me but the way he goes about things is very important. He's an important signing."
Luke Yates said: "It was the opportunity to stay with this group and Ian Watson has led me to make the decision to extend my stay with the club. We're going in a good direction with the personnel we've identified for next season, we're trying to push up the table and win things in the next three years, get in those Challenge Cup Finals and Grand Finals and stay up the top end of the table and I want to be a part of that."
"Me and Ian have been close for a while and he was a massive influence in me re-signing. He tried to get me to come when I was at London, and then brought me to Salford and has brought me across to Huddersfield. I've had a connection for three years now. I back him and he backs me, he's a big influence on the decision.
"We're getting there and you can see that with the young halves that we've got at the moment: doing the job, competing and winning games. With the injuries we've had this year, we've had a pretty big void to fill and the younger guys have stepped up and are playing with confidence and playing the type of footy that Ian wants to play with the type of mentality he wants.
"We're implementing the style that Ian wants very well and the younger players are playing the way that Ian Watson wants, and we'll bring in some more experience and that'll create competition for spots, which will have a knock on effect: we'll be more professional and more competitive internally which'll make us more competitive on the field."
Luke Yates is sponsored by MF Rendering Services