30 Sep 2021
Giants celebrate 10 years partnership with Bond-It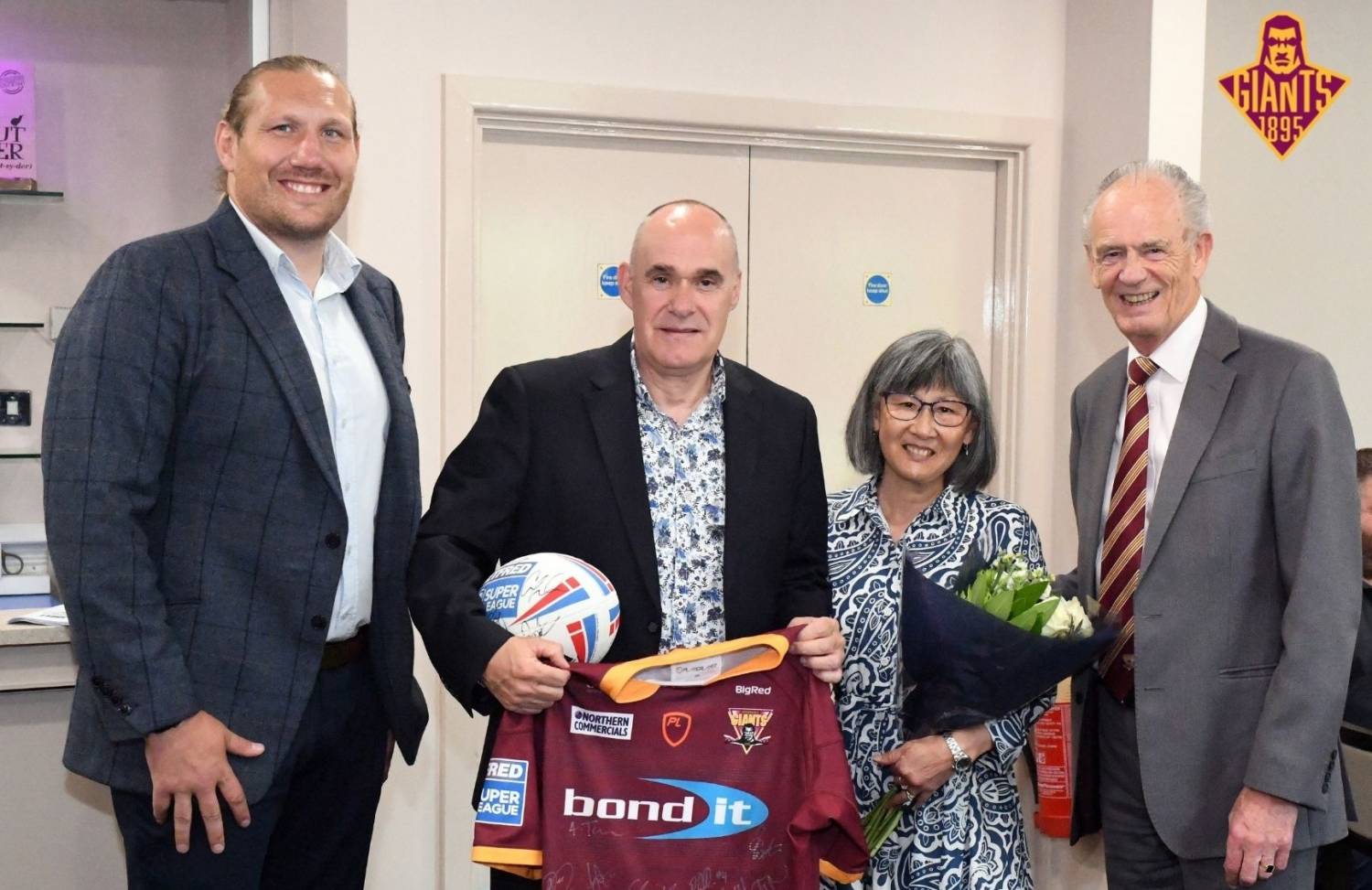 Picture above: David and Julie Moore receive commemorative gifts from Huddersfield Giants owner Ken Davy and Club Ambassador Eorl Crabtree.
Huddersfield Giants celebrated 10 years of main club partnership with Bond It at the home Betfred Super League game versus Leigh Centurions. Bond It are one of the leading suppliers of high performance building chemicals and there involvement with the club has been a constant since becoming main partner in 2012, leading to widespread exposure of the company and their products across tv and social media.
Bond It CEO David Moore said: "One of the best business decisions we made as a company 10 years ago was to sponsor The Giants. Having our name on the front of the Giants shirt and being associated with a major sports team meant that from February to October for the last 10 years our brand has appeared on one TV channel or another on a regular basis. This was how we started but it became much more than that, we became real fans of the club."
Giants Managing Director Richard Thewlis said: "The bedrock of any clubs commercial operation is the main partner and in David and Bond It we have had a magnificent partner for many years and it was right to celebrate their anniversary versus Leigh and great that we could get the win that we all wished for.
"Indeed the most iconic photo at our club which will never be erased from my memory and am sure many others is the 2013 League Leaders trophy one which was of course achieved with Bond It across the chests of all the players in that great side.
"Time and circumstances move on though and next year we will have a new main partner which we are very excited about and that will be announced in the next few days. For now though we send sincere thanks to Bond It for their time as main partner and wish them every possible success in the future and a new chapter for us both will open."