30 Sep 2021
The Story So Far: 2022 Squad
With the signing of New Zealand international Danny Levi this week, we take a look at how the squad is shaping up for next year.
With a host of new signings and contract extensions and some still in negotiation here is a list of current contracted players for the 2022 Betfred Super League season.
Huddersfield Giants Head Coach Ian Watson said "I'm very pleased with how we are shaping up ahead of what will be a pre-season start in mid to early November. We have a few spots yet to fill and the squad size as a whole will reflect the fact that we have a reserve squad next year.
"I envisage this will be predominantly full time but will also need to accommodate some younger part time players as we don't want to be raiding our under 18 academy side if at all possible.
"The market place for recruitment and retention is always a movable feast as things can change at clubs quite quickly at times, but as I say our sole aim is to be done and dusted in line for pre-season which every coach will tell you is a very important time."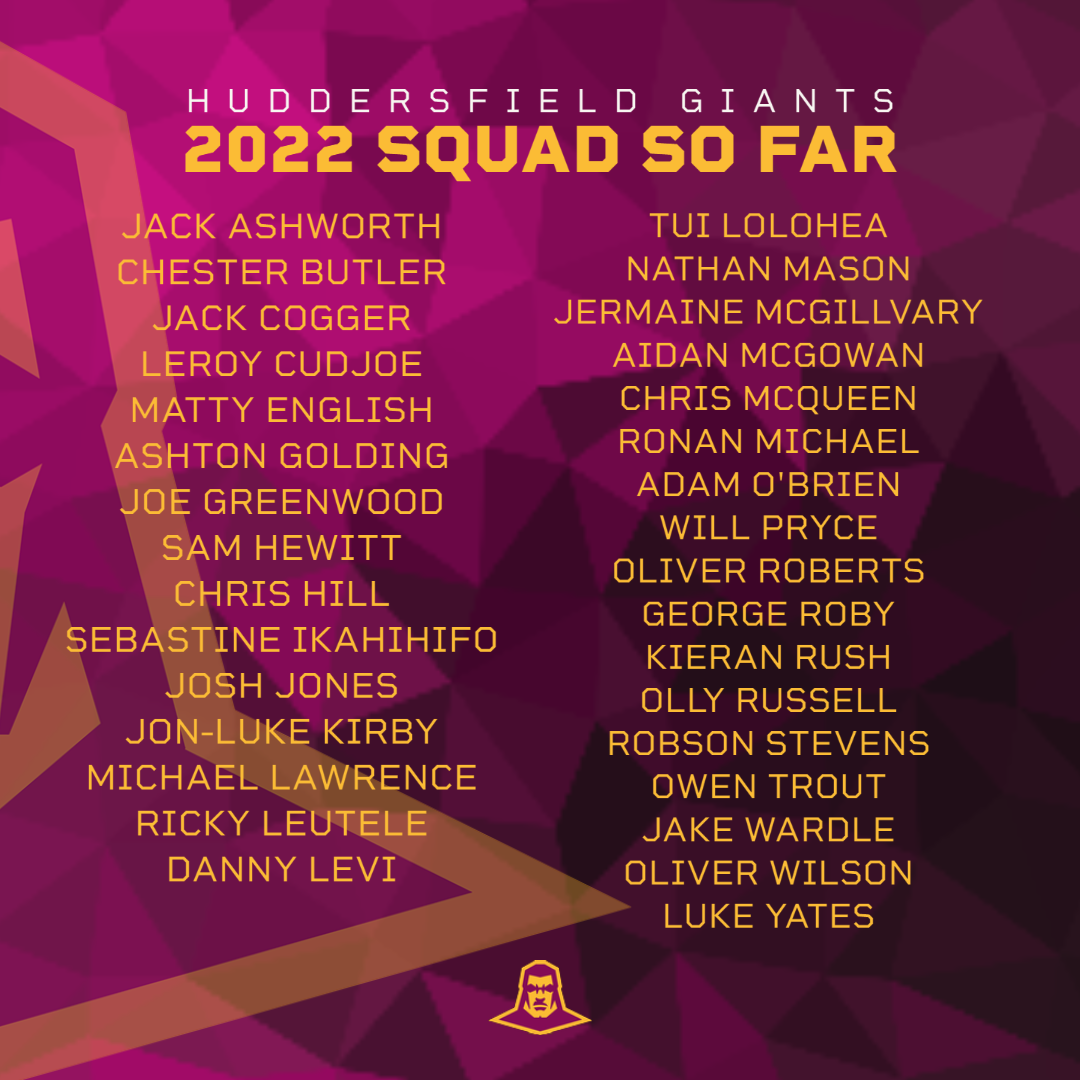 Huddersfield Giants Season Cards are still available for just £125 for Over 30s and £65 for Under 30s. Visit giantsrl.com/seasoncards2022 or call the Giants Ticket Office on 01484 484159 for more information, or visit the Giants Ticket Office in person between Wednesday and Friday, 9:30am to 4:30pm.