13 Oct 2021
Huddersfield Giants Women Sign England Women's RL player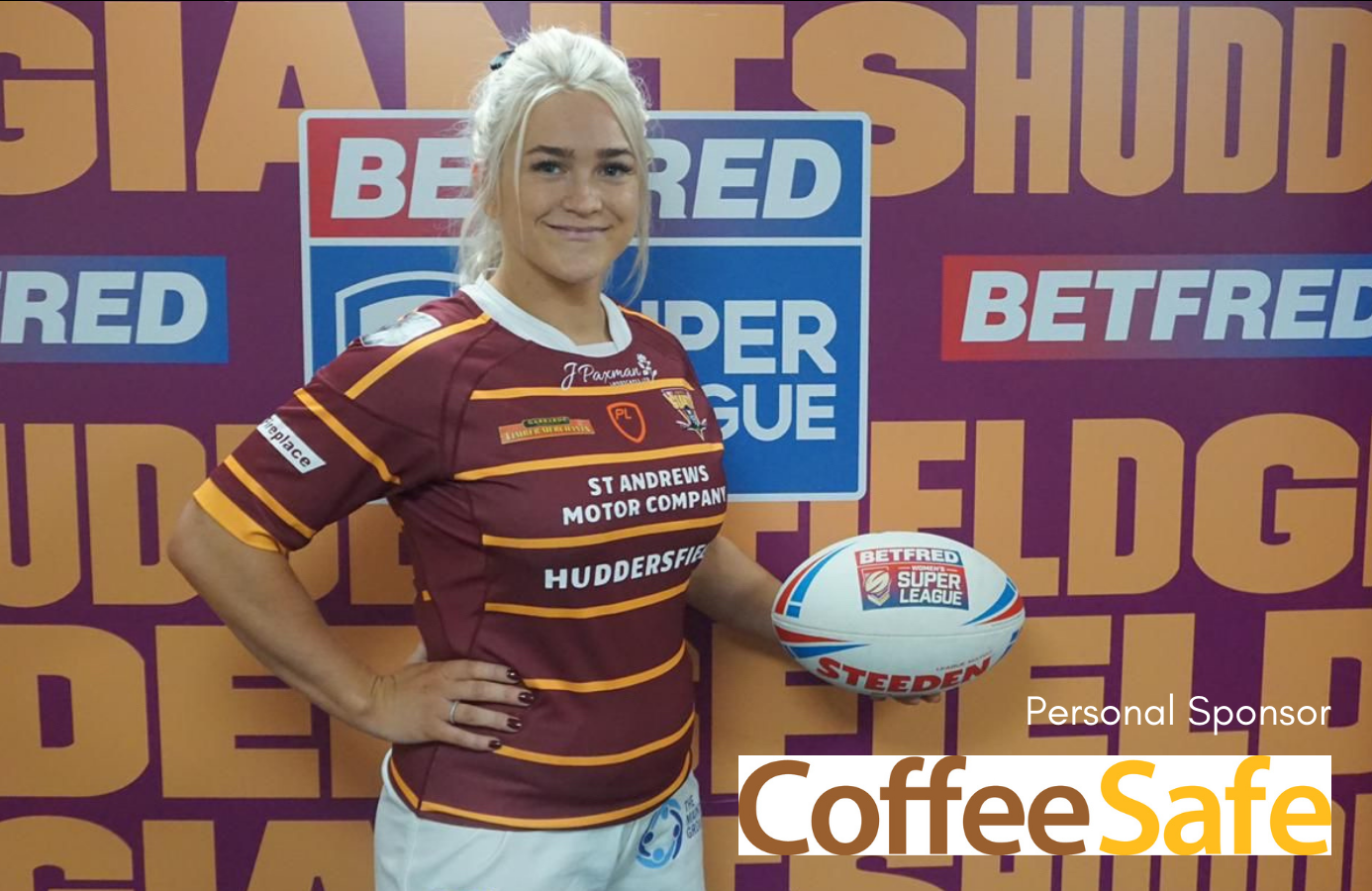 Shona, a League Leader winner in 2019 with Castleford Tigers, and current England women's Rugby League player will team up with the Huddersfield Giants ahead of next season. She will bring a wealth of experience to the team. Local to the area, Shona began her career at 16 with Giants Ambassador club Siddal ARLFC. Following the birth of her son she returned back into the Rugby League setup with Featherstone Rovers. After a short stint, a move was made across to Bradford Bulls where she won the treble; the League, Grand Final and Challenge Cup. Selection for England came in 2017, making 13 appearances to date. She scored her first try against Papua New Guinea in the World Cup. For her last game in an England shirt she was honoured with the player of the match award.
For the upcoming 2022 season Shona will be personally sponsored and supported by CoffeeSafe, a health and safety organisation raising standards and awareness within the coffee industry.
James Westerby, Head of Women's & Girls Rugby comments: "It's fantastic news and a testament to our achievements as a squad that a player of the calibre of Shona wants to join us. It soon became apparent when speaking to Shona that her attitude and beliefs are what we believe in as a squad. Shona has a great passion for the women's game, and is continually wanting to improve her own game. Shona's experience of playing the game at the highest level will benefit our young squad immensely. The squad and I are so looking forward to working with Shona"
Lisa Darwin, CEO of Huddersfield Giants Community Trust says; "Being able to attract a player of Shona's calibre is a testament to the work the players, staff and volunteers have put in throughout the season. To reach the shield final was an amazing achievement but to win it was an unbelievable feat and tops off a fantastic season. We are already looking forward to next season!"