22 Oct 2021
Innes Senior Comes Home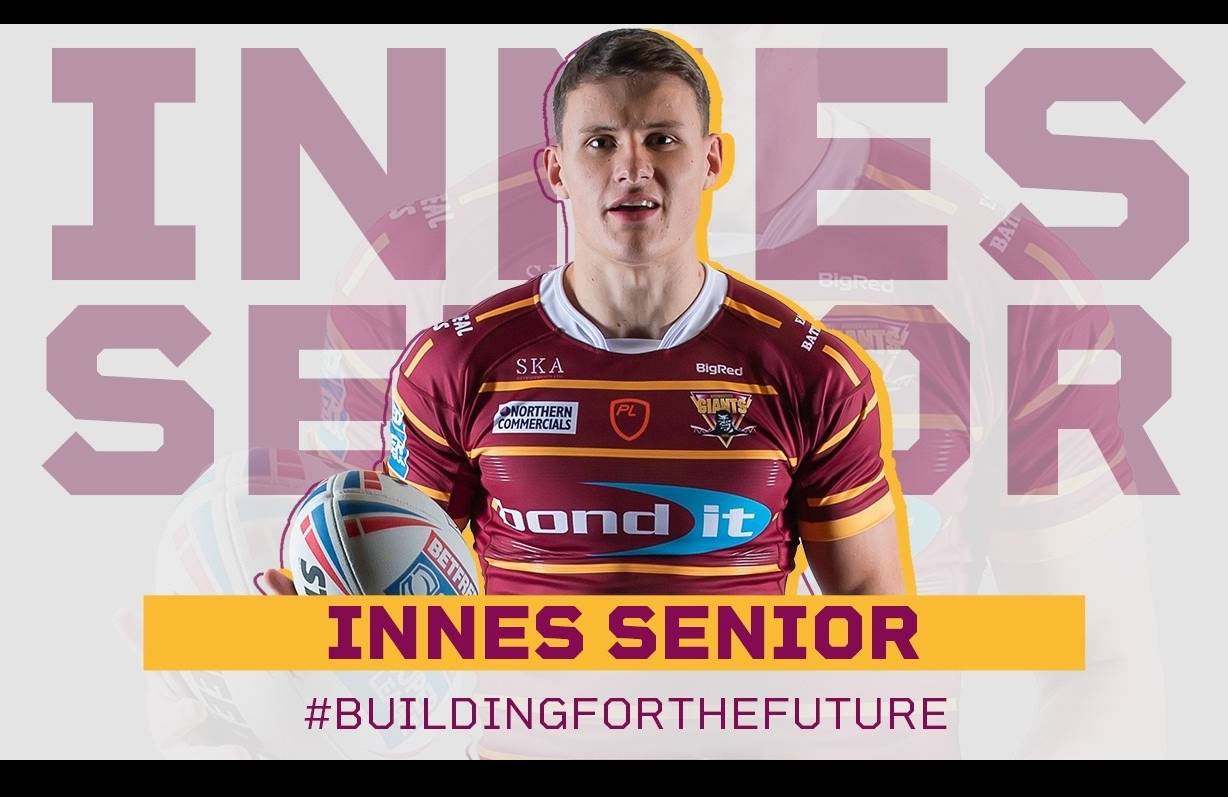 Innes Senior has joined brother Louis by extending his stay at the Huddersfield Giants on a one year deal. The 21 year old homegrown wingman has been on loan at Wakefield Trinity making 22 appearances for our West Yorkshire rivals. The Giants academy product made his Super League debut in 2018 and before his loan spell had made 26 appearances in the Claret and Gold.
Huddersfield Giants Head Coach Ian Watson said "It's great to have Innes back on board with us at the Giants for 2022. Innes has been away from us for some time now getting valuable game time and experience, now at the age of 21 he boasts nearly 50 appearances. This means we have a player who is now Super League ready and will push hard for a starting place in the outside backs over the coming pre-season."
Innes Senior said "I'm really happy to be back at my hometown club and to be playing with my brother. I know most of the staff here already, and most of the players, and a lot of them are good friends so I'm just happy to be back and I'm looking forward to working with Ian Watson. I'm still a young player and I'm hoping he can help develop my game, I'm sure from his perspective there'll be a few areas that he'll be able to help me with and looking forward to kicking on over the next year. I think we'll be really pushing for silverware this next year and with all the new signings we've made I don't see why we won't be pushing for a top 4 spot at least".