4 Jan 2022
Buy your 2022 Shirt now!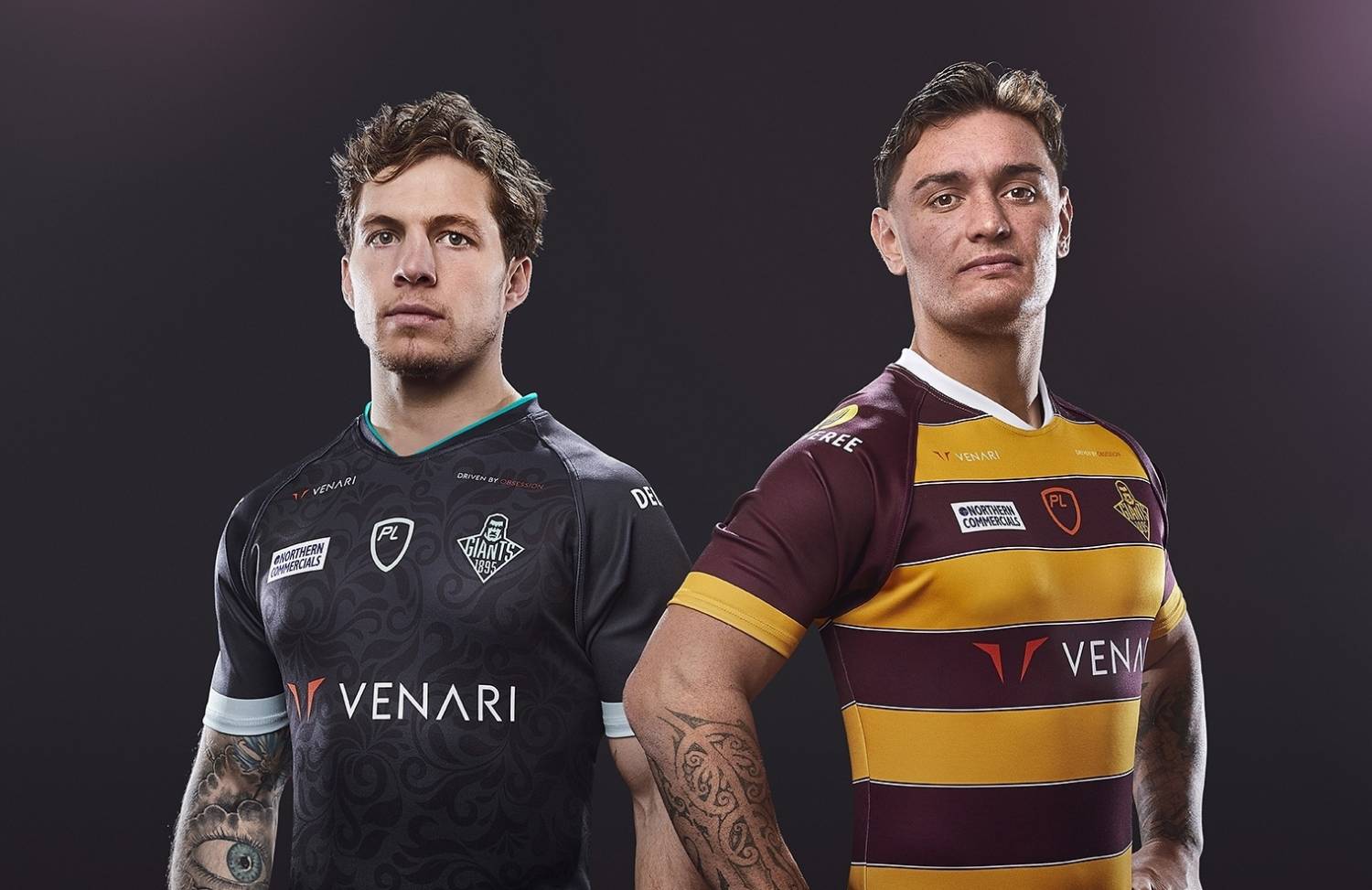 Huddersfield Giants & PlayerLayer are extremely proud to announce the launch of the 2022 Principal & Alternative Shirts.

The Principal kit is a reference to the '06 playing kit. A season that plays a huge part in Giants' history, as the Giants reached the Challenge Cup final for the first time since 1962, beating local rivals Leeds Rhinos in a remarkable game at Odsal which remains a favourite for fans of the Huddersfield Giants. Fifteen years later, we celebrate that achievement with a homage to the 2006 Huddersfield Giants shirt.
Giants Club Ambassador, Eorl Crabtree said: "2006 was the season of the Giant underdog. Huddersfield Giants marched through to the Challenge Cup Final for the first time in 44 years, the team led by Jon Sharp overcame great odds to put aside Leeds Rhinos in the Semi-Final at Odsal. Nobody gave the Giants a chance that day but the belief between the players is what really counts.
"This wasn't a team of all stars but instead a team of good people that were willing to work hard for each other, put their bodies on the line and refuse to let anyone down. The success of this team was never through name but through desire."
The Alternative kit pays tribute to the 'Home of Rugby League' – The George Hotel. In 1895, this venue is where the sport that would become Rugby League was born. Using patterns influenced by the décor from around the now abandoned building, the story lives on through the 2022 Giants Principle kit.
Kits will be available to buy online only. You can buy your 2022 Home & Away Kits by visiting the Giants x PlayerLayer Store. Alternatively, you click the 'shop' link in the top banner on giantsrl.com.
2022 Huddersfield Giants Principle & Alternative Shirts with @VenariUK & @PlayerLayer 🔥

Available to buy now 👉 https://t.co/FxY2xXrZWu pic.twitter.com/TtbAqpJmpw
— Huddersfield Giants (@Giantsrl) December 10, 2021