8 Aug 2022
Final few FREE travel places now available!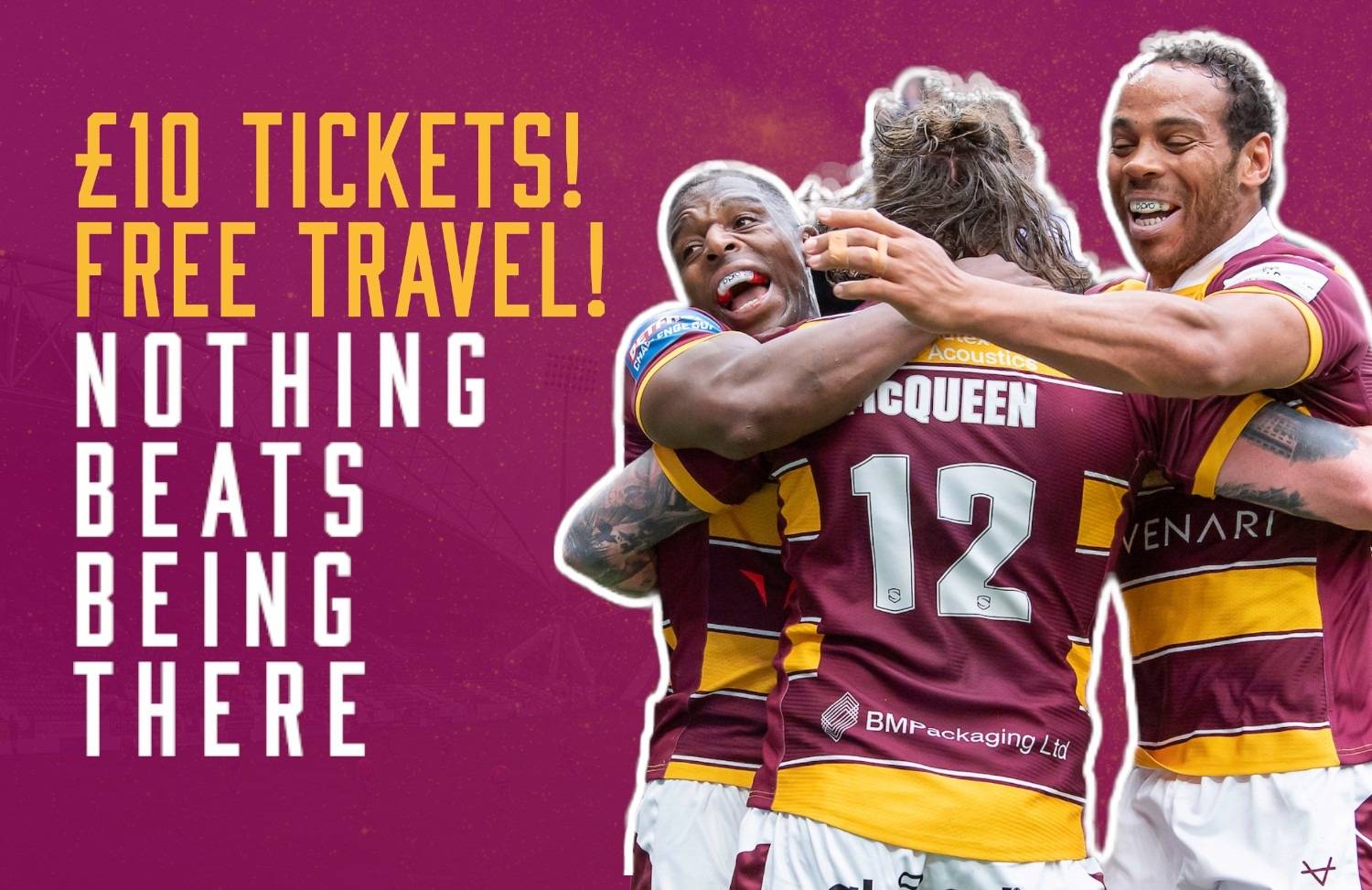 We are down to our FINAL places for FREE coach for travel to the AJ Bell Stadium for the Giants fixture against Salford Red Devils. This allocation of FREE travel is the final FREE provision for Giants supporters, so make sure you book now!
There are limited spaces for FREE Coach travel to the AJ Bell Stadium on Coach 9 & 10, after these coaches are sold out, coach travel will be priced at the discounted rate of £15 per person.
Tickets for the Giants debut appearance on Channel 4 are priced at just £10 for Adults and FREE for Under 17s, and with significant demand expected in the coming days, Supporters are urged to book early to avoid disappointment.
The Giants are hoping that supporters will replicate the atmospheres at both the Betfred Challenge Cup Semi Final and Final at the AJ Bell Stadium in front of the Channel 4 cameras, and are looking for as many supporters to back the team for this huge fixture against a fellow play-off rival. Travel spaces are limited, so book NOW to get your hands on tickets for FREE travel to the Giants clash with the Red Devils.
To book today, visit giantsrl.com/tickets, call the Ticket Office on 01484 484159 or visit us in person at the Giants Ticket Office.
We've sold out of our second allocation of Salford Red Devils tickets, and we've requested a further allocation of tickets for Saturday's HUGE fixture at the AJ Bell Stadium.
Tickets purchased online, by phone or at the ticket office today will be posted first-class tomorrow.
Huddersfield Giants supporters will be located in the East Stand for the fixture. We advice all supporters to pre-purchase their tickets from ourselves.
Ticket Prices in Full
Adults - £10
Under 17s - FREE
Ambulant Disabled/Carer - £10/FREE
Disabled Wheelchair/Carer - Contact Salford Red Devils on 0161 786 1570
Travel News
The Coach will depart at 10.45am from Huddersfield Bus Station, Bays A, B or C - There is no pick-up or drop-off at the Stadium for this game due to a Huddersfield Town home fixture.
Any supporter who books on the next two coaches will receive FREE travel for the fixture, any subsequent tickets purchased will be priced at £15.