3 Aug 2022
Watson names Giants squad for Hull FC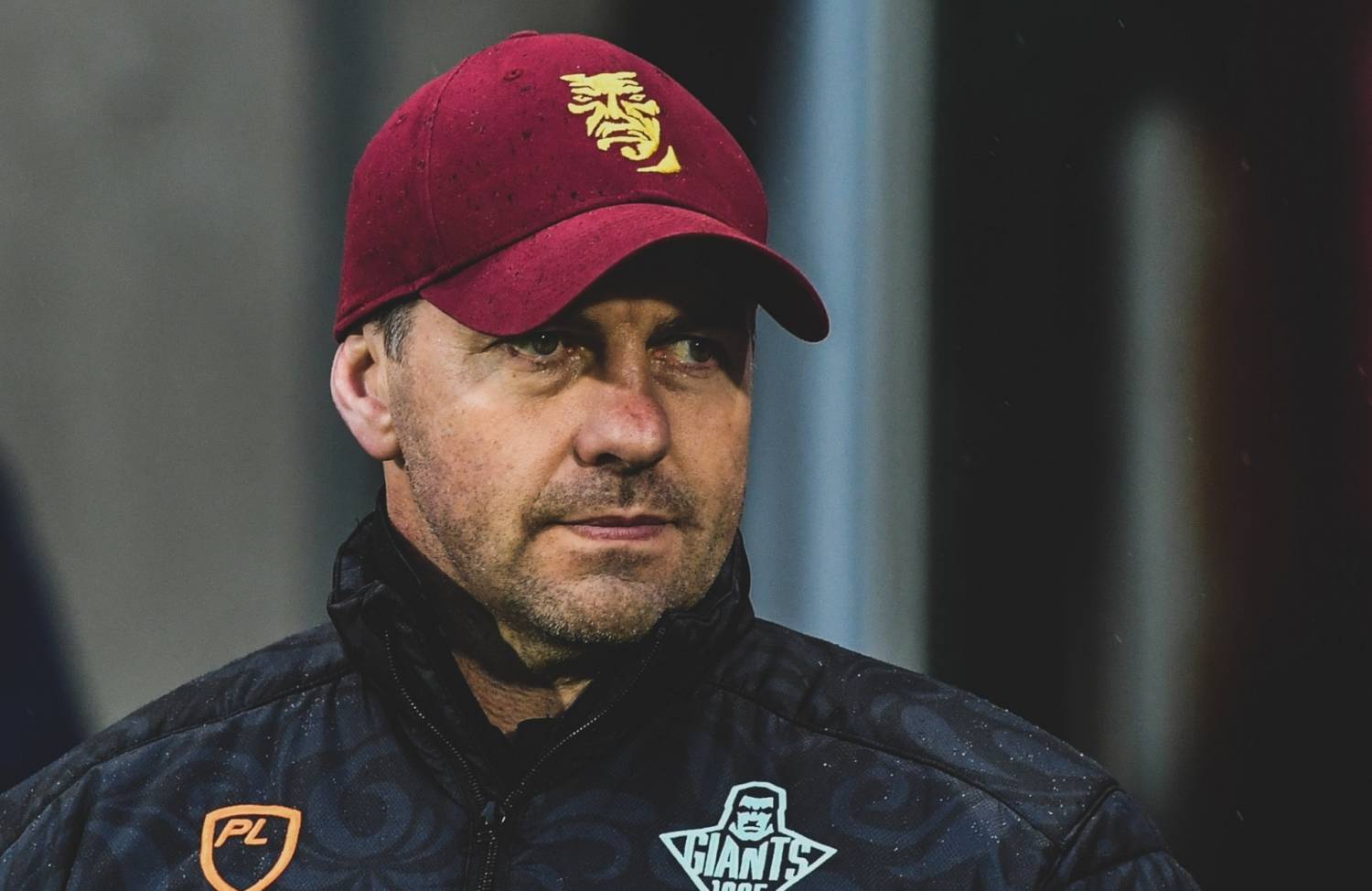 Tui Lolohea and Leroy Cudjoe have returned to Ian Watson's Giants 20-man squad for Huddersfield's Betfred Super League fixture, this Friday at 7:45pm at the John Smith's Stadium.
Tickets are now on sale for the Giants Betfred Super League fixture against Hull FC, on Friday 5th August at 7:45pm. The Giants are looking to build momentum towards securing a Betfred Super League playoff berth for the first time since 2015.
20-man squad in full
1. Will Pryce sponsored by The FM Company
5. Ashton Golding sponsored by Mathewson & Rosemond
6. Tui Lolohea sponsored by Martin Thornton Estate Agents
7. Theo Fages sponsored by Signature Resin
9. Danny Levi sponsored by Venari
10. Michael Lawrence sponsored by Selbie Opticians
11. Josh Jones sponsored by Tony & Sharon Fell
12. Chris McQueen sponsored by David Burdsey
13. Luke Yates sponsored by MF Rendering Services
14. Matty English sponsored by Paul Tunnacliffe & Helen Whiteley
15. Joe Greenwood sponsored by Steve, Denis & Steph Carter
17. Owen Trout sponsored by Chris & Tracy Taylor
19. Adam O'Brien sponsored by PMW Quarries
20. Oliver Wilson sponsored by Team Roche
21. Leroy Cudjoe sponsored by Giants Legends Club
22. Louis Senior sponsored by Huddersfield Electrical Contractors
25. Innes Senior sponsored by Grappolo's
27. Jack Ashworth sponsored by Danya Ltd
29. Sam Hewitt sponsored by Richard Jackson & Lisa Jackson
37. Toby King sponsored by Radio Sangam
Due to ongoing issues with our ticket printing system, we are asking all fans who have the ability to do so to purchase Mobile or Print at Home Tickets. When selecting your delivery option when purchasing tickets, click 'Mobile Ticket' to receive your tickets direct into your email. See below for details.
Tickets can be purchased from the Giants Club Store, online at giantsrl.com/tickets or by calling The Ticket Office on 01484 484159.
Supporters will be able to enjoy the pre-match Festival of Fun around the ground prior to kick off, and the Deliveree Food Festival will once again be providing the Cowbell Army and visiting fans with a range of food vendors and bars to get game ready.
Pre-Buy & SAVE!
Adults £21 - Matchday £25
Senior Citizens (65 & Over) £16 - Matchday £20
Under 17s £1 - Matchday £1 (Home Areas Only)
Under 5s - Free of Charge
Ambulant Disabled/Carer £21/Free - Matchday £25/Free
Disabled Wheelchair/Carer £16/Free - Matchday £20/Free