27 Sep 2022
Spread the cost of your Season Card with Direct Debit!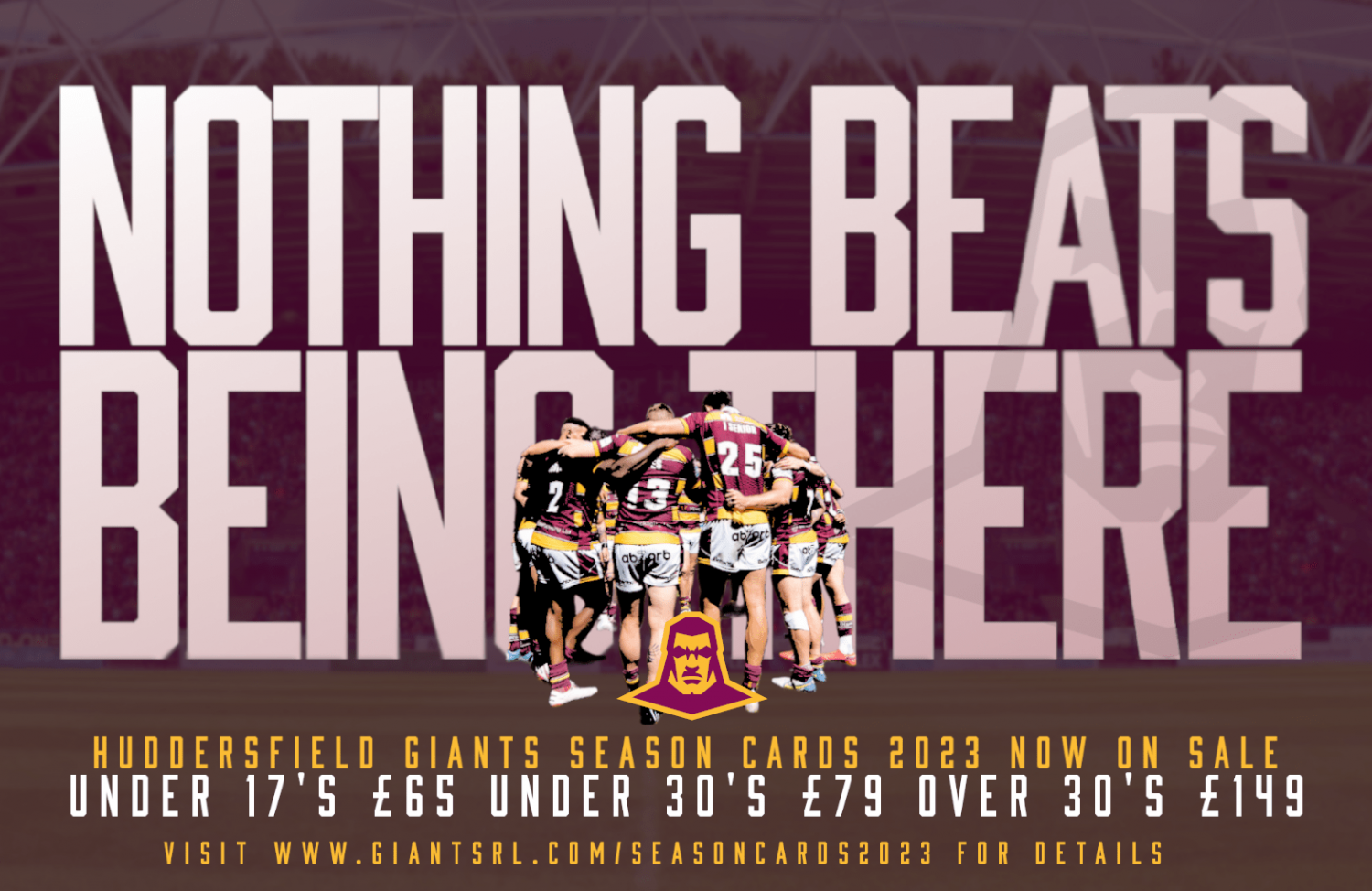 Spread the cost of your Huddersfield Giants 2023 Season Card by securing your seat through Direct Debit. Direct Debit offers an easy payment option to split the payment over 5 or 6 months with no admin fee!
To set up Direct Debit, you will need a Proof of ID (Drivers License, Passport), Proof of Address (a recent utility bill or a bank statement) and the bank card of the account from which the Direct Debit will be taken. This will split the cost into affordable payments and can be applied to multiple season cards on one Direct Direct.
Supporters wanting to sign up for our Direct Debit Easy Payments option need to visit the Ticket Office in person.
For example, an Adult paying £149 would pay an initial payment of £24.85, and then 5 further payments of £24.83 to pay for their 2023 Season Card. Under 30s can pay an initial payment of £13.10 and then 5 further payments of £13.18. Supporters can also add their 2023 Season Car Park if required.
Supporters who paid via Direct Debit in 2022 can call our ticket office on 01484 484159 or visit us in person to reinstate last years agreement, provided none of your details have been changed.
All payment must be completed by the end of February 2023, and you will still be issued with your Season Card when they are sent out in October/November 2022.
Sign up today and spread the cost further as the earlier you set up your Direct Debit, the longer you'll be able to spread the cost and the less you'll pay each month!
Our Ticket Office is open Monday - Friday, 9am - 4pm, so visit today!