3 Nov 2022
Giants appoint addition to off-field staff!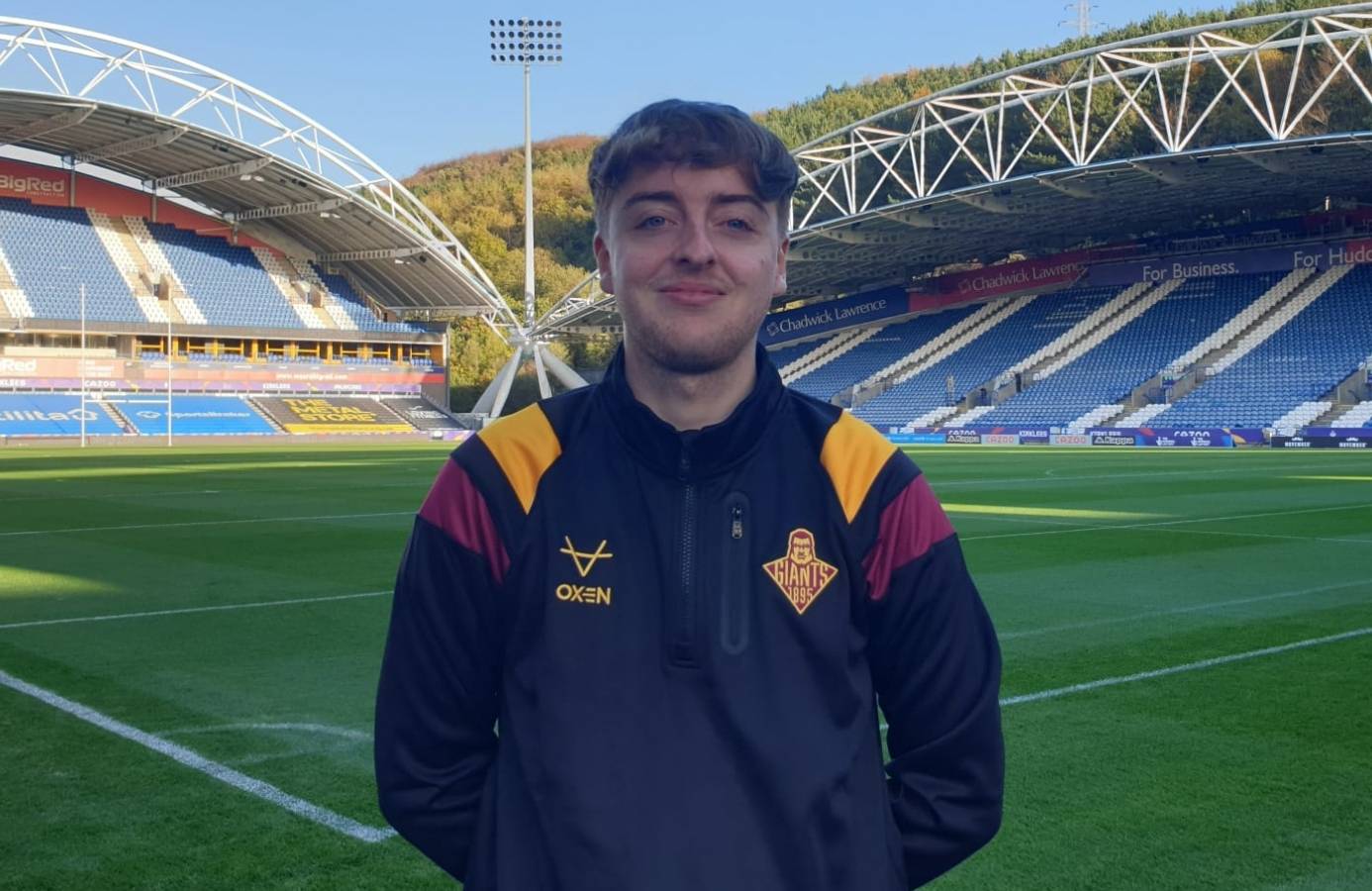 Huddersfield Giants are delighted to welcome Lucas Cockshott to the clubs Marketing and Media Team. Having previous experience with the Bradford Bulls, Lucas has begun work at the club alongside Tim Burton and Cameron Deacon with the key aim of increasing the clubs supporter base via the clubs social media channels.
Huddersfield Giants Managing Director Richard Thewlis said "It is a delight to welcome Lucas to the team and has a great platform to build upon left by his predecessor Conor Murphy. The position was much sought after within the industry and local sporting circles so Lucas should be incredibly proud that he ultimately became our pick. His role within media and marketing is absolutely vital to us and the supporters as todays society demands more and more news and interaction all of which Lucas will be a key part of."
Lucas Cockshott said "I am delighted to join such an historic and great club in the Huddersfield Giants, my goal has always been to work in Super League and now to be a part of the Giants team is a massive opportunity for myself. I cannot wait to get started and help the club and team build from what was a great 2022 Season, in which they reached the Betfred Challenge Cup Final and the Betfred Super League play-offs."
For any Media enquiries, please email media@giantsrl.com