23 Feb 2023
Huddersfield RL lifelong fan visits training ground to give speech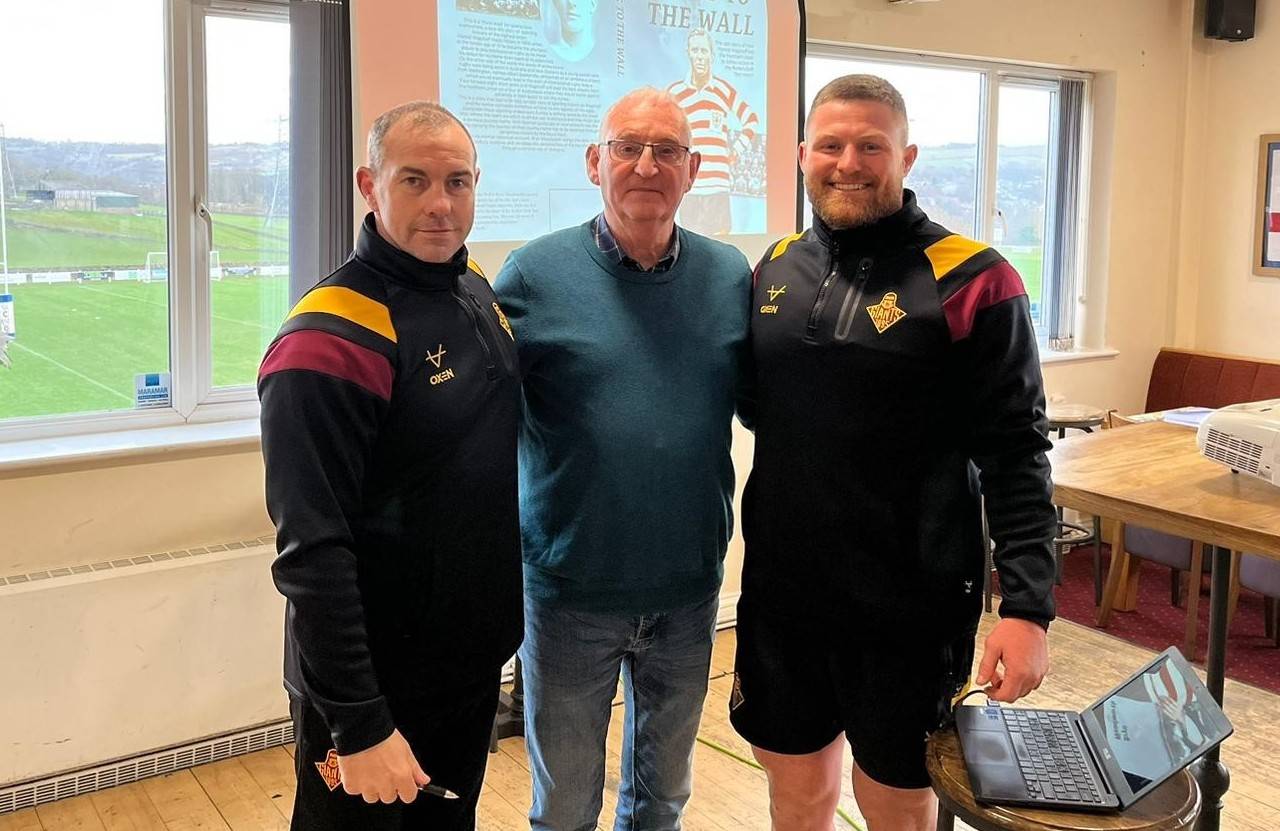 Giants Head Coach, Ian Watson, is known for his attention to detail in his search to make the Giants the top team in Super League, and Having read Bryn Woodworth's book featuring the achievements of the legendary Harold Wagstaff and the 'Team of All the Talents', he invited Bryn to come along and give the squad an insight into this special period in the history of the club.
Bryn, who is a lifelong supporter and member of the HGSA, discussed speaking with Ian and the squad,
'When Ian invited me to do a brief talk for the squad I jumped at the opportunity. He explained to me that with so many nationalities represented in the squad a little background on the club's illustrious history would be welcome.'
'I was a bit apprehensive that the players might not see the relevance of things which happened over 100 years ago, but I was bowled over by the level of attention and interest which they all showed. Many of the players approached me afterwards and thanked me personally.'
Our picture shows Bryn alongside Ian Watson and Luke Yates.
Bryn's book is entitled 'Backs to the Wall' and is available on Amazon to purchase here.