3 Aug 2023
LOAN WATCH | GIANTS WINGERS IMPRESS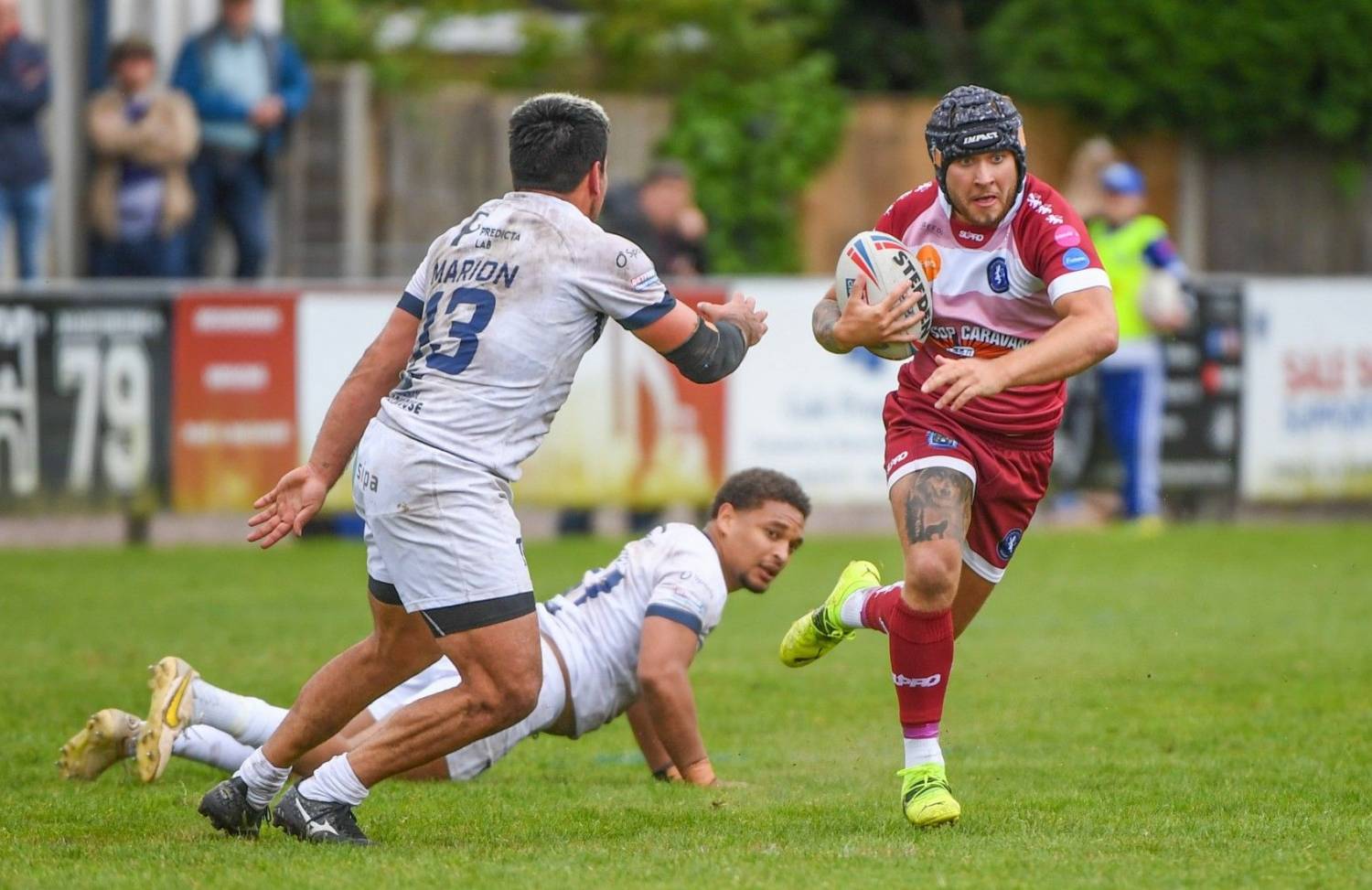 As another month has passed, its time for our round up of the loanee Giants around the teams!
With plenty of Giants still currently out on-loan from the club, its crucial that we recognise their efforts while not in the Claret and Gold.
Innes Senior
The obvious standout performer from the weekend is our Irish international winger Innes Senior, who re-joined Wakefield Trinity during the week and scored an impressive four tries as Trinity demolished Warrington Wolves 42-6.
A huge victory for Wakefield in their fight for survival and a great boost for Innes, who crossed four times, and also had completed his hat-trick within 29 minutes.
Fenton Rogers
Fenton returned to Bradford Bulls this week, and featured in their defeat against Barrow Raiders, having what looked like a try chalked off by the officials on what would have given the Bulls a boost when 0-8 down.
He will be looking to continue his fine form in the Betfred Championship, and steer Bradford into a playoff place.
Connor Carr
Connor was actually recalled to the Giants and played for our Reserves team who were defeated by St Helens, but then re-joined Oldham in their quest for promotion from Betfred League 1.
In July, Oldham played three games, winning won which Connor scored in, a 37-24 win over North Wales crusaders and two losses to play-off rivals Doncaster and Hunslet.
Aidan McGowan
A very successful month for his loan club in Batley Bulldogs, picking up two wins out of four, and a superb 1895 Cup Semi-Final victory over York, which will see Aidan make an appearance at Wembley Stadium vs Halifax Panthers.
In doing so, Aidan only scored one try in the month of July (we can't believe it either) in their most recent loss to Featherstone, but Batley's focus will be on securing a victory at Wembley, in which Aidan will face up against fellow loanee Adam O'Brien.
Adam O'Brien
The popular hooker has spent time on-loan at Betfred Championship side Halifax Panthers who have also seen results fluctuate in the month of July.
Three losses and two victories, a special one vs London Broncos that sees them secure their place in the 1895 Cup Final at Wembley, where AOB will face off vs Aidan McGowan of the Batley Bulldogs.
Adam also kickstarted the comeback win vs Barrow Raiders, with a typical AOB try, burrowing under the defender to score as they came back from a 0-16 deficit to win 48-20. (this game was in June, but we're including it anyway.)
We're looking forward to watching two Giants loanees face off vs each other at the iconic Wembley stadium.
George Roby
George has been steadily getting on with his work at the Swinton Lions, with an eye-catching victory over Sheffield Eages at the start of July, where he grabbed a double.
Two tries vs Mark Aston's side saw the Lions pick up the two points in a 30-22 win, but their form recently has seen them lose their last three games.
Jack Bibby
Jack has been quietly going about his work at Betfred Championship side Keighley Cougars, July saw a disappointing month for the Cougars, as they were defeated in every game, however, Jack played every game and led from the front in a young pack.
Both Kieran Rush and Nathan Mason have spent time on-loan in the Betfred Championship, and are both progressing well from their respective injuries with both returning to fitness.