11 Sep 2023
York Valkyrie vs Huddersfield Giants Women | Post Match Interviews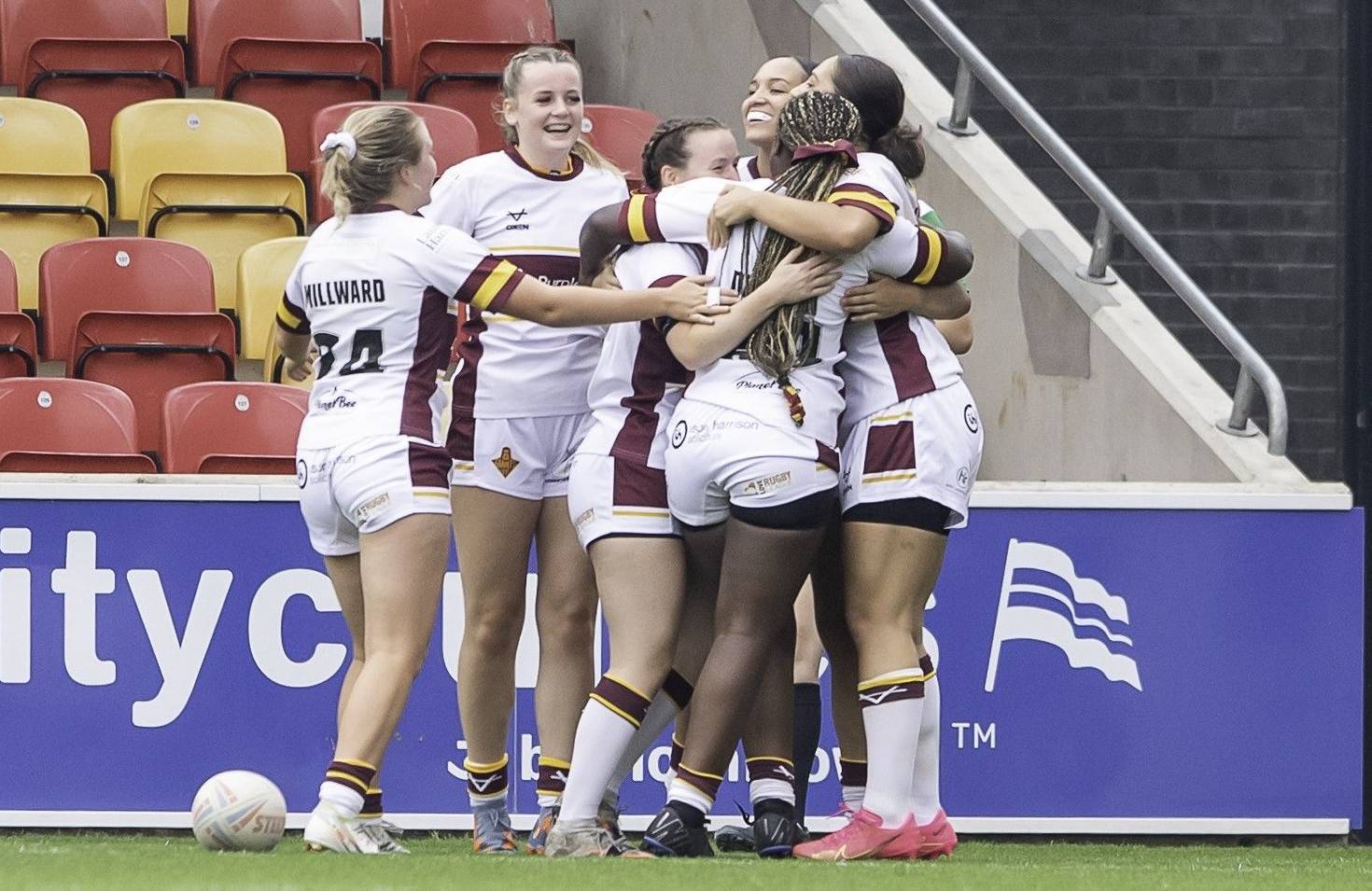 After the loss to York, we caught up with both Lois Naidole and Kelly Morgan from the Giants Women's team.
After the game, Ellie caught up with Giants second rower Lois Naidole on her thoughts on the 2023 season, and looking ahead to next year.
"I think the fact we just kept going, we didn't give up, we kept our heads high despite the score.
"I think we did well to say last time we played York, they had some of their juniors out, which was only 48-8. So we did quite well playing against a strengthened Valkyrie side. We'll have to keep going!
"Next season, we'll need to work hard. Pre-season will need to be harder and stricter to up our game.
"With a 2024 contract, it feels like a strong positive. We can't miss training sessions, we can't miss a game. Everyone will have to be on their game.
"With the team's ownership shifting from the Trust, we've now got new facilities, more coaches, more professional physios.
"I feel like the signing of Ellie Oldroyd over this week has boosted us as a whole because she's so experienced. We need more of that, if we can it'll be much better for the team.
We just need to stay committed."
Centre Kelly Morgan saw positives in today's performance and recent signings.
"I think today gives us massive confidence. If you look at the way we came out in the second half, we started to dominate the pitch. We started to get them on their backs and slow the game down. So I think that really shows our confidence going into next season.
"With more teams coming in, more fixtures, we just need to build on the platform we've had so far. Hopefully we'll recruit more players, build a bigger squad and keep working on what we've achieved this season to start fighting up there.
"Our new signings will give us a lot of depth in the squad. It'll give us more options, big signings that'll give us more confidence in the team, and help us going forward, building that range within our squad.
"Next season will be a massive step forward for the team. We'll get a lot more support, it'll help us grow and push on the in the Super League, especially with it now becoming an eight team league."
By Ellie Indie.