14 Sep 2023
3 Giants Women named in England DiSE squad to take on Catalans Dragons U19s.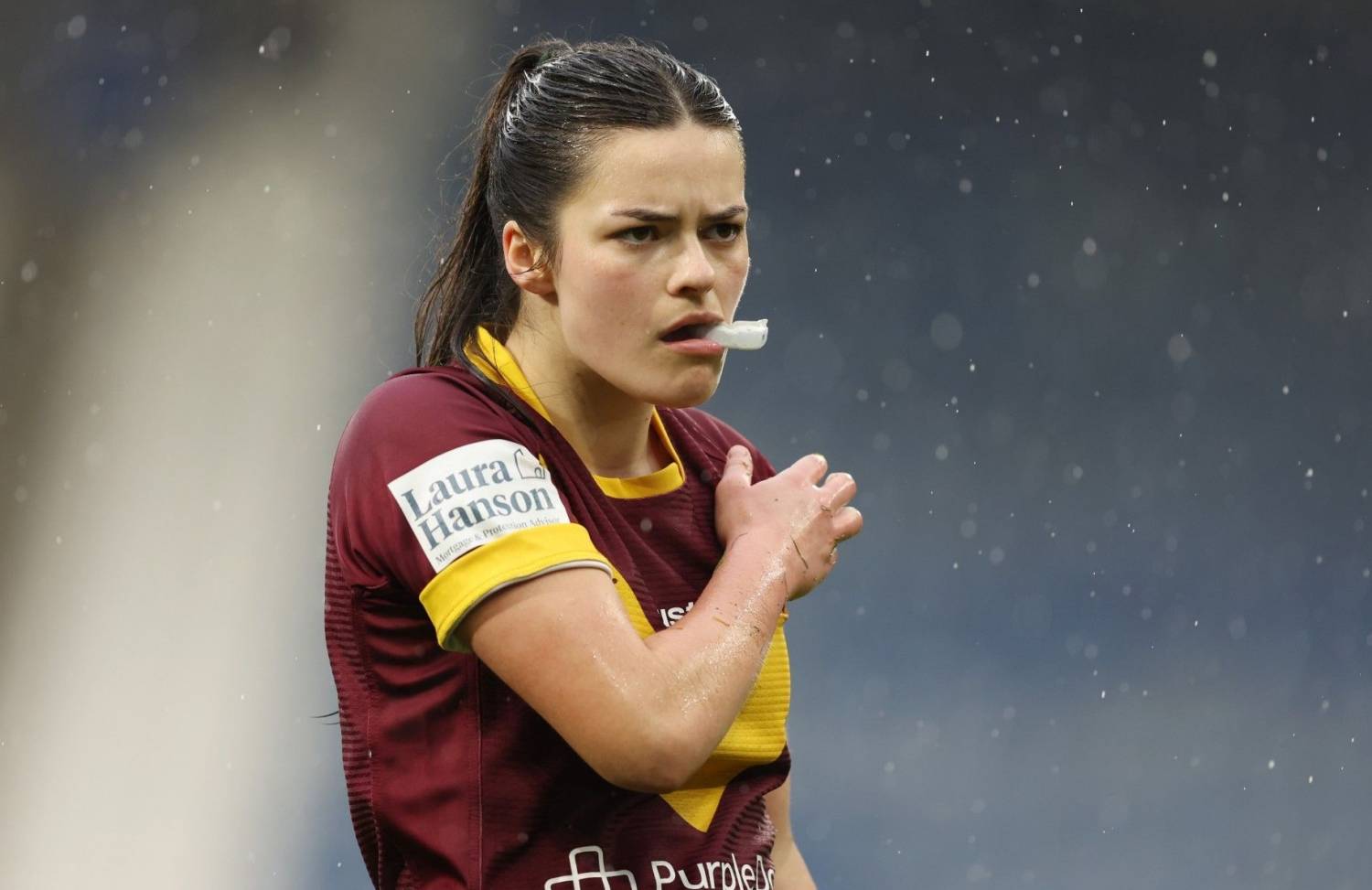 Amelia Brown, Albany Coates and Pippa Curley players have been selected for England's Diploma in Sporting Excellence Women's squad to take on the Catalans Dragons U19s in Perpignan this Saturday.
Winger Amelia Brown has been a key figure in the Giants' squad this season, scoring 14 tries from 12 competitive fixtures - with 3 coming from Huddersfield's BWSL win over reigning champions Leeds.
She was a part of the 2022 team that ran riot versus Hull FC in a Challenge Cup clash, with a staggering 7 tries to her name in a 114-0 win.
Pippa Curley was called up to England Rugby Union's U18 camp last season, as well as representing Yorkshire RU in May and GB Students (RL) in February.
The cross-code star has had a packed schedule this year, with promising performances coming from her limited gametime.
East Leeds product Albany Coates joined the team ahead of the 2021 season. She won't be afraid to make some noise for the DiSE Women's squad in France.
She played alongside Curley this February versus GB Teachers, seeing 2 tries from the game in a narrow defeat to their opposition.
The DiSE program is considered the first step on the England national pathway, focussing around talent in Year 12 and 13. The aim is to promote the graduate to the Knights set up, then progress to the national team.
Rugby Football League DiSE Manager, Conor Meese, says: "The DiSE Class of 21' have really impressed all of us involved with the programme and we have organised this fixture in Perpignan as a reward for their commitment and professionalism over the two years they have been with us.
"The trip should provide all the players with invaluable experience, and we hope that it gives them a taste of what it could be like should they progress to representing England on the international stage."
Head of Female Pathways and England Women Head Coach, Stuart Barrow, says: "Saturday's fixture will be the final time that this group play alongside one another after successfully finishing the DiSE pathway – it should be a memorable experience for everyone involved.
"Conor has worked hard in planning the camp and playing opportunity against a Catalans side who will have a different style of play compared to what the squad are used to.
"We're going to face some interesting challenges in the weather, travel, a foreign environment, and a very tough opponent. I'm looking forward to seeing how the players cope with these obstacles and watching them enjoy the occasion they deserve after two years of hard work."
England Diploma in Sporting Excellence Women's team:
Angel Bentley (Leeds Rhinos) Amelia Brown (Huddersfield Giants) Tally Bryer (Featherstone Rovers) Albany-D Coates (Huddersfield Giants) Phillipa Curley (Huddersfield Giants) Ellise Derbyshire (Leigh Leopards) Eva Hunter (Wigan Warriors) Lucy Johnson (Wigan Warriors) Molly Jones (Wigan Warriors) Brooke Long (Leeds Rhinos) Emma Lowe (St Helens) Julia Lowery (Illingworth) Cody-Lou Marsh (York Valkyrie) Sophie Morris (Wigan Warriors) Maddison Rainey (Featherstone Rovers) Millie Richardson (Leigh Miners Rangers) Abigail Simpson (Leeds Rhinos) Ellie-Mae Wainhouse (Featherstone Rovers) Megan Williams (St Helens)
By Ellie Indie.