21 Sep 2023
Giants Announce Scholarship Intake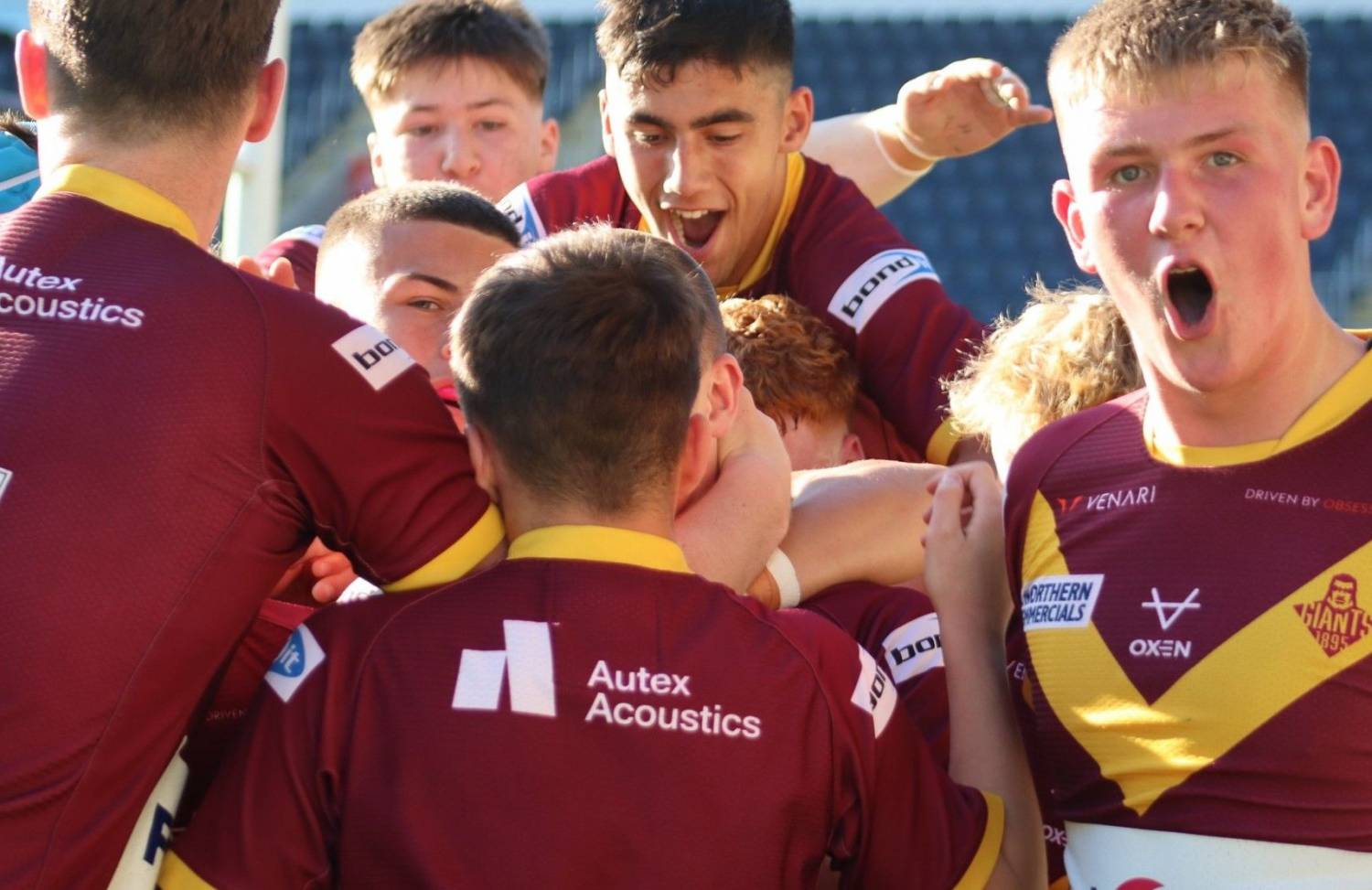 The Giants are delighted to announce the 21 new players who will be joining the Scholarship System in 2024.
Huddersfield Giants are proud to announce the new batch of Scholarship player who will be joining the Giants next season. The club has always prided itself on it's great Youth Academy intake with the like of Kieran Rush and Fenton Rogers who have both made their debut for the first team squad this season in the Super League. Everyone at the club cannot wait to see how these players progress from boys into men as a part of the Giants and we hope to see them flourish into future Super League players.
Head of Scholarship, Steve Fox said:
"Myself and the rest of the scholarship coaching staff are genuinely looking forward to working with our new cohort of Scholars for the 2023-24 season. We believe we have recruited a good blend of players that will complement each other moving forward. We would like to say a big thank you to our Talent ID staff, led by Sean Folan, for identifying the following players, along with their community clubs, all of which have worked hard to give these young athletes the opportunity."
The 21 players coming into the Giants scholarship system are:
Austin Byrne from Dewsbury Moor.
Jack Demaine - Alfie Merta - Zack Milnes - Max Thompson from Elland
Jack Southwell - Finley Watson from Emley Moor
Tyler Lindsay from Featherstone Lions
Joshua Cooke - Jovi Elliot - Connor Hanson from Greetland Allrounders
Jack Martyn - Lucus Toohey from Lock Lane
Logan Jackman from Saddleworth Rangers
Ehan Aftab - Freddie Lawless - Connor McGuiness - Marley Williams from Siddal
Kieran Massey - Marley McDermott from Stanningley
Rueban Tetteh from Pontefract RU