ADVERTISING
Are you confused at how modern advertising can be used to increase business or brand awareness for your company? We can help!
Here at the Giants we do things very differently to many other professional sports clubs. We listen to what our customers needs are.
As advertising has evolved over the past decade, gone now are the days of there being a quick an easy option for businesses to promote themselves. Advertising budgets are precious things so why not take half an hour to speak to us and start utilising every penny to create the best returns for your investment.
How can the Giants help? Once a consultation has taken place we create a bespoke package which specifically meets all your business needs and falls within your desired budget.
What mediums of advertising do we offer?
The Giants web site received over 4 million unique user hits and over 18 million overall hits last year.
Your business can tap into this huge audience through placing adverts on key pages on the Giants web site i.e Home Page, Players editorial pages.
We also have a brand new CRM (Customer relationship management) system. The CRM is used to send out specific Giants e-mail messages typically once a week. This system will allow you to promote your brand to our ever growing data base of over 6000 members.
The John Smith's Stadium boasts a state of the art eight metre by four metre LCD screen.

The screen plays high resolution graphics and videos throughout our whole match day events. Our fans engage with the big screen throughout matchdays as we incorporate great interactive graphics with key sponsor and advertiser messages.
Get your brand seen up in lights on matchdays by the Giants average attendance of over 7500 fans.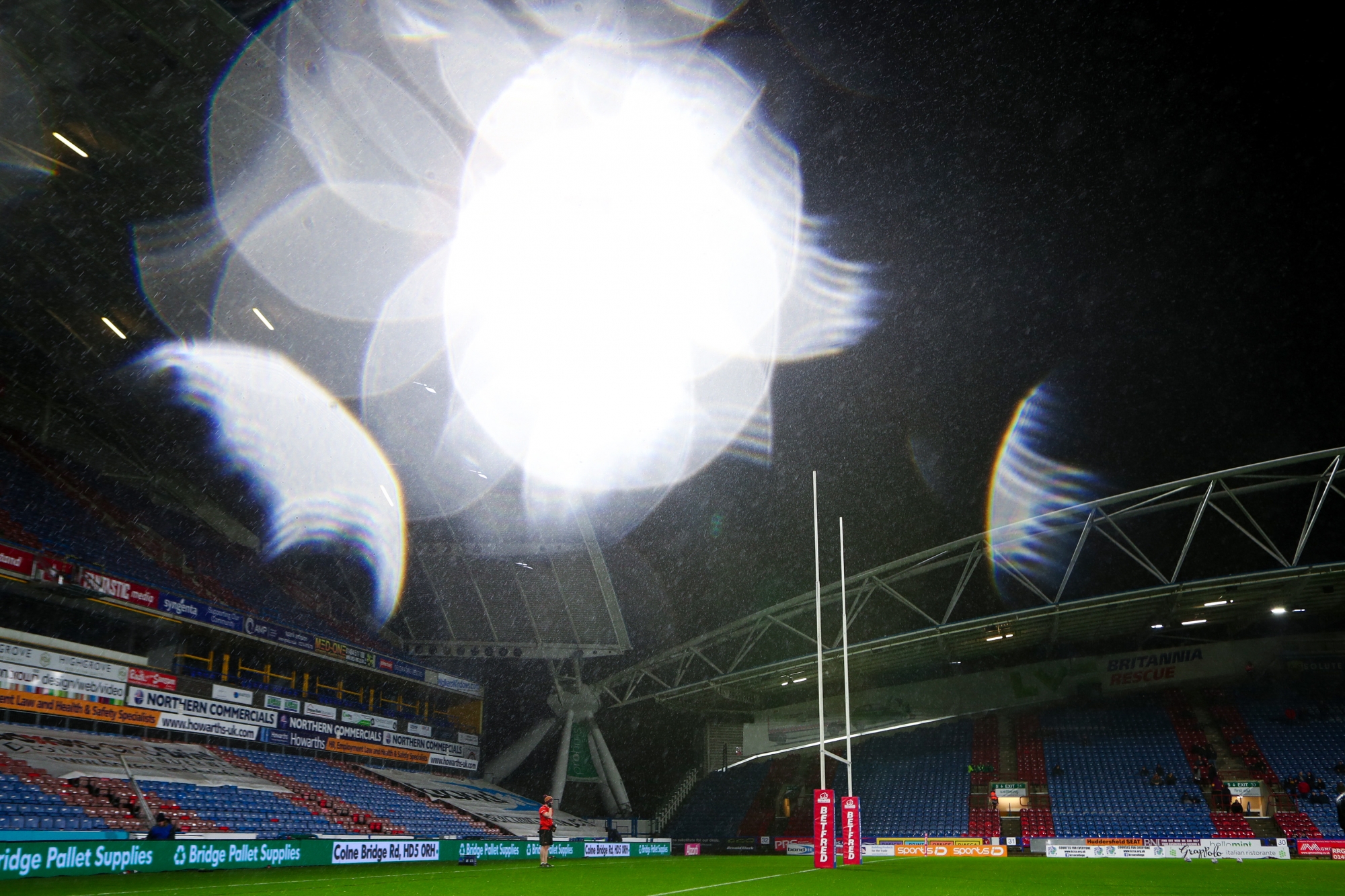 We have many positions throughout the Stadium which allow your brand to be seen at all Huddersfield Giants home games.
The boards are a great way to create great brand recognition within the local demographic. There are three sides of LED advertising boards that are available for advertising opportunities throughout the season. This is a great way to expose your brand, with the Giants being picked regularly for coverage on Sky Sports and on national television on BBC through their coverage of the Challenge Cup.

We also have available prime boards which are picked up on our regular SKY games allowing your brand to be seen on a national level.
If you have any enquiries regarding any of our packages, booking our conference facilities or events on match days at the John Smith's Stadium please contact:-
Brian Blacker
Commercial Manager
Telephone - 01484 484162 / 07989 384090
Email - brian@giantsrl.com